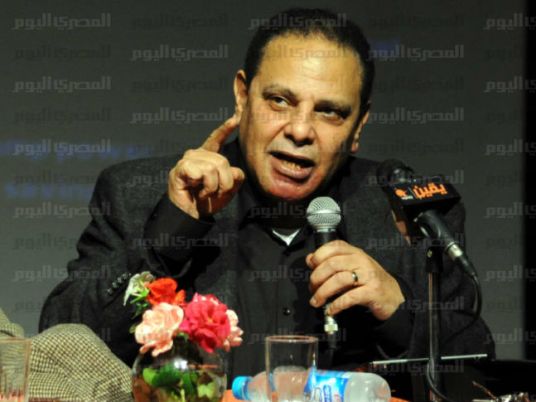 A prominent novelist has slammed President Abdel Fattah al-Sisi's remarks about the next parliament's constitutional powers, deeming the president's speech an insult to the Constitution previously touted by his government as one of the best in the world.
"The Constitution should represent an obligation on all citizens, especially the president," Alaa al-Aswany, a vocal critic of Sisi's government, tweeted on Sunday. His comment was referring to Sisi's speech on Sunday at the Suez Canal University.
"The Constitution, with good intentions, is giving vast powers to the parliament. Countries cannot be managed by good intentions alone," Sisi said in his speech, a few weeks before the long-awaited elections for the House of Representatives slated for October 18.
"As Sisi said, the nation cannot be built with good intentions alone, but it also cannot be built by violating the Constitution and ridiculing it," Aswany wrote in his tweet.
Sisi's critics have voiced their discomfort with delays for the parliamentary elections since the adoption of the constitution in January 2014, suggesting that his government is not interested in having a parliament so as to maintain unchallenged legislative powers.
Edited translation from Al-Masry Al-Youm