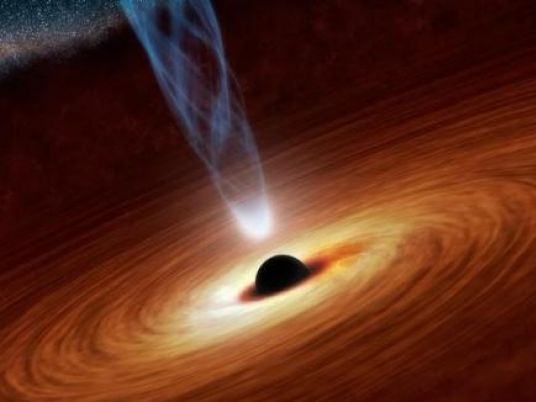 The head of the National Research Institute of Astronomy and Geophysics (NRIAG) Gad al-Qady commented on the discovery of a rogue black hole fleeing from its galaxy with a size 20 million times the mass of the sun, and a length of 200 thousand light years.
In televised statements on Monday, Qady noted that the sun is about eight light-minutes far from Earth. He added that the escaped hole is far from the Milky Way, which largely contains our solar system and Earth.
He added that if this is confirmed, it will be the first time that there is clear evidence that supermassive black holes can escape galaxies.
Qady indicated that more observations are needed using other, more accurate and sophisticated telescopes, to monitor this black hole.
"The reason for the black hole's escape from its galaxy could be that a galactic merger occurred, as a third black hole knocked it out, and the runaway black hole may have been part of a rare pair of supermassive black holes that have been disrupted."