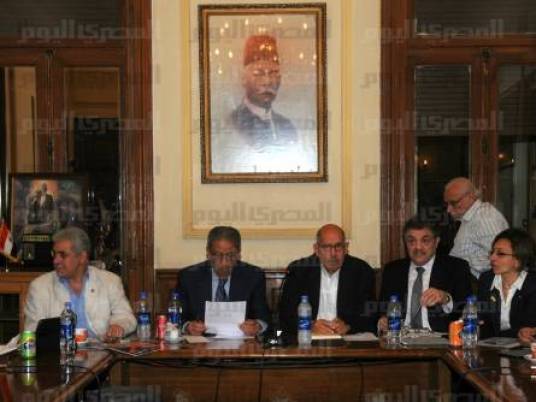 The National Salvation Front (NSF) said it has submitted a proposal for amending the constitutional declaration issued by interim President Adly Mansour.
The proposal suggests articles to be added and others to be amended.
In a statement issued on Thursday afternoon, the front said that no single party or political power alone should have the "right to oppose proposals or decisions in a way that hampers the progress of the political process and excludes some figures of notable status and capacity from participation."
The statement may be referring to the Salafi Nour Party, which rejected the nomination of Mohamed ElBaradei to the post of prime minister because of his affiliation to the NSF, and opposed the selection of Ziad Bahaa Eddin because he belongs to the Egyptian Social Democratic Party.
The NSF called for the formation of a cabinet whose members were at the heart of the 25 January 2011 revolution and who enjoy credibility due to their support for the revolution.
It also called for expediting the work of the judicial committee formed to investigate the killing of more than 50 supporters of ousted President Mohamed Morsy on Monday at the Republican Guard House, and bringing those responsible to justice.
The NSF stressed that the decision to suspend any media organization should be the responsibility of the judiciary, in order to ensure that public freedoms are protected and that exceptional measures are avoided.