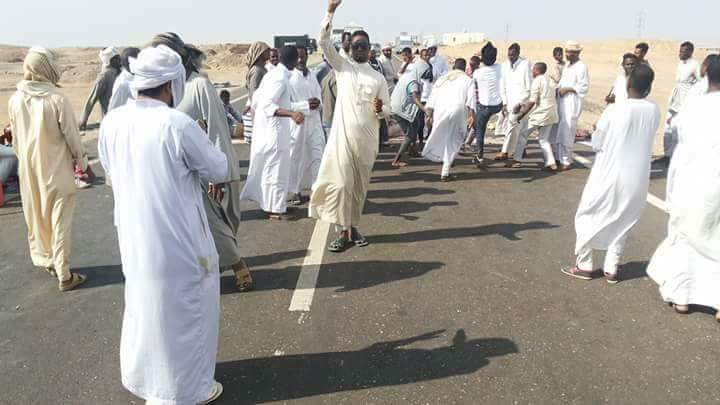 A number of Nubian activists were arrested on Tuesday for protesting the death in custody of detainee Gamal Sorour last week following a diabetic coma.
According to Abdel Dayem Ezz el Din, a Nubian activist, protests were carried out in various locations, some of them blocking the Cairo-Aswan high way, leading to clashes between the police and protesters.
Nearly 10 activists were put in custody at the Shallal Central Security Force camp, along with other Nubian activists who had been arrested earlier.
Earlier in September, Aswan prosecutors interrogated  24 Nubian activists who participated in the "Nubian Gathering Day" march, which took place in al-Jazeera Square, demanding the return of Nubians to their ancestral lands, from which they were evicted in the 1960s to make way for the lake behind the High Dam on the Nile.
The arrested activist now face accusations of taking part in an unauthorized demonstration, inciting protest and disrupting public order.
If convicted, they could face up to five years in prison.
The activists commenced a hunger strike, leading to the death of activist Gamal Sorour after he fell into a diabetic coma and was allegedly neglected by authorities for hours.
Member of Parliament Yassin Abdel Sabour released a statement calling for a swift investigation into the death of Sorour.
He said that Sorour died after he had been denied medical assistance for two hours inside his cell.
Dozens of mourners attended Sorour's funeral on Sunday in the Abdeen neighborhood where many Nubians reside.