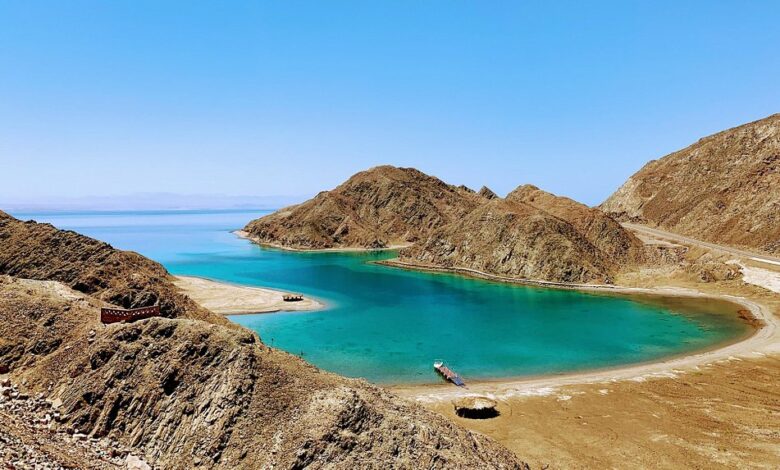 South Sinai Governor Khaled Fouda on Saturday inaugurated the largest tourist commercial market in Nuweiba city, established as part of the development plan adopted by the governorate in cooperation with private sector investors.
The tourist market is a valuable addition for international tourism development in the city. It includes 34 various service activities, such as restaurants, cafes, supermarkets, public areas, gardens to serve the city's residents, visitors, tourists, and public toilets.
The market also includes a theater to hold entertainment parties on a weekly basis.
The highest design standards have been applied to adhere to the natural identity of the surrounding area.
The governor toured the commercial market, and ordered careful implementation of all requirements related to Civil Protection, and Tourism Ministry, to ensure a well insured tourism operation alongside developing the services provided.
Fouda said that interest in providing services to the visitors of Nuweiba contributes mainly to providing the needs of its visitors, in line with the vision of the Egyptian state.
Green tourism
The "Egypt Talks Green" initiative, which aims to upgrade tourist across to be more environmentally friendly, will be launched first in Aswan, the Red Sea, Fayoum, and Nuweiba, the event's coordinator Karim Mahrous announced.
The initiative targets include hotels and shops in touristic governorates to encourage them to shift to environmentally friendly alternatives to plastic, he added during an interview with Maha Bahnasy on the "Sabah al-Ward" program that there are alternatives to plastic bags, such as bags made of palm branches, paper or cloth.