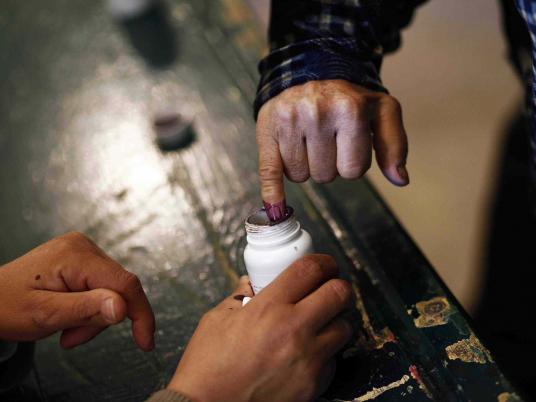 Official tallies of the referendum vote on the country's new constitution will be announced on Tuesday, the legal deadline for declaring the results, the High Judicial Elections Commission announced Monday.
Unofficial results give the charter 64 percent approval an estimate about 30 percent voter turnout.
Members at the committee supervising the polls told state news agency MENA they are still reviewing complaints and challenges concerning the electoral process.
Media and watchdog groups have reported that voting, which was split by governorate over 15 and 22 December, was marred by delays and irregularities, including an insufficient number of judges to supervise polling stations.
Abdel Rahman Bahlul, a member of the election committee, told MENA the results would not be declared on Monday, noting that the panel is working on responding to all complaints and challenges filed.
Mahmoud Abu Shousha, another member of the panel, said the HJEC will soon begin aggregating results from the first and the second day of voting, in addition to votes by Egyptians living abroad.
Edited translation from MENA