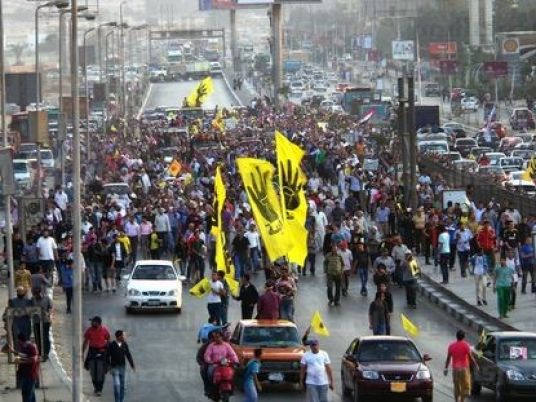 Security forces in Cairo prepared for protests planned by a youth coalition dubbed Dunk (Misery) on Tuesday.
The protest will kick off from Suez and will head to Cairo.
Dunk is a youth coalition founded in August 2014. It called for a sit-in in the metro to protest the recent price hikes. It also called on Egypt's farmers and workers to commemorate Farmer's Day under the slogan 'The Poor's Uprising.'
The security authorities, on the other hand, warned of approaching security facilities or personnel and intensified police presence on streets in anticipation of violence.
"The security authorities are ready to deal with any form of lawlessness practiced by the Muslim Brotherhood or any other group in light of the so-called NASL's and Dunk's call for massive protests Tuesday," said Interior Ministry spokesperson Major General Hany Abdellatif.
"We are ready around the clock to deal with any lawlessness, whether in means of transport or on the streets and squares."
Edited translation from Al-Masry Al-Youm