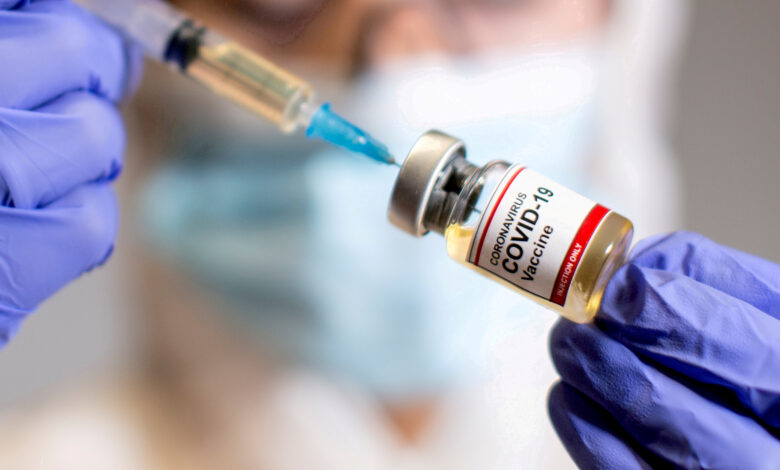 "His right eye contracted black fungus", claimed the brother of late artist Samir Ghanem, who died Thursday evening of COVID-19 at the age of 84, sparking fears that a a deadly fungal infection reported in India may have made its way to Egypt.
The Ministry of Health and Population on Saturday denied all speculations of a black fungal infection amongst coronavirus patients in the country, while the head of the Central Administration for Preventive Medicine Affairs Mohamed Abdel-Fattah confirmed that the ministry has not yet recorded any case of black fungus.
Abdel-Fattah stressed to Al-Masry Al-Youm that any rumors regarding the spread of the black fungus strain in Egypt are unfounded.
He assured that this type of fungus is non-fatal and found in soil, fertilizers and decomposing organic materials. It can only infect humans through oxygen humidifiers in an unclean environment, he said, and is only dangerous to those with weak immune systems.
In the event that any infectious disease or a new strain of the coronavirus appears, infections and treatment plans will be announced to deal with the epidemic, he said.
The Former head of the National Research Center Hani al-Nazer added that the death rate is low for those infected with the black fungus, and treatment requiring surgical amputation is only required if the fungal infection is discovered late.
However, the head of Egypt's Scientific Committee to Combat Coronavirus Hossam Hosni has contradicted these statements and claimed during a phone-in with TV host Amr Adib on his show al-Hekaya (The Story) that two cases of patients infected with black fungus have been reported.
The misuse of cortisone and antibiotics represents a serious health risk and may lead to a bigger problem than coronavirus, he also warned, as represented by antibiotic-resistant bacteria.
And Hosni assured that the black fungus has existed since antiquity and is not associated with coronavirus, and there is no country in the world that does not have this fungus.
Parliament Member Enas Abdel-Halim meanwhile submitted a question to House of Representatives Speaker Chancellor Hanafi Jebali regarding the proactive preventive strategy for the black fungus.
In her statement she explained that this is a and serious fungal infection caused by a group of molds called mucous fungi spread between rooms, damp surfaces, soil, rotting plants, vegetables and fruits.
She said that it is treatable with many types of medicine.
Black fungus
This fungus is a very rare infection, resulting from exposure to mucus rot, which is usually found in the soil and decomposing plants. Infection begins in the sinuses or lungs and spreads to the bones and other tissues in the body,
In severe cases, the infection can attack the eyes and brain and potentially lead to death.
Patients with weakened immune systems are more vulnerable to mucosal fungi, according to the latest report by health authorities in India, which may include patients who have just recovered from coronavirus infection.
Symptoms
Initial symptoms typically begin with red eyes or nose, and later on patients may experience bloody or black secretions from their nose alongside a possible fever and breathing issues.
It is important to treat the mycosis as soon as possible, but doctors are often slow to recognize symptoms and infection.
According to National Geographic, public health experts blame the indiscriminate use of "steroids-19", which are organic compounds used as a life-saving treatment for seriously ill coronavirus patients. Experts attribute this to the fact that excessive use of these compounds lowers immunity and raises blood sugar levels.
Edited translation from Al-Masry Al-Youm