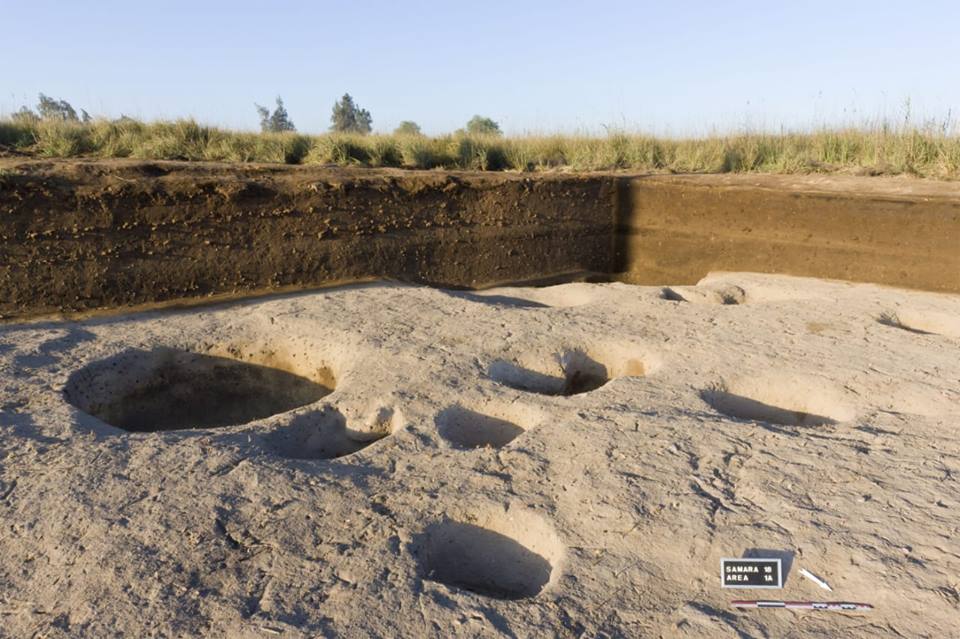 The joint Egyptian-French archaeological mission, headed by Frederic Gio, has uncovered one of the oldest known villages so far in the Delta region, dating back to the Neolithic era.
The discovery was found during archaeological excavations in the Tel al-Samara, Dakahlia governorate.
Chief of the Egyptian Antiquities Sector Ayman Ashmawy stated that the importance of this discovery is due to the fact that buildings this old were not known in this area before.
He added that the mission also carried out the excavations to the remains of buildings at the lower layers of the hill.
Frederic Gio said that they discovered many storage silos that contained abundant quantities of animal bones and plant residues. The mission also found pottery and stone tools confirming stable communities in the moist delta land since around 5,000 BC, before even the time of the Pharaohs.
He added that the discoveries uncovered in Tel al-Samara since 2015 provide a unique opportunity for archaeologists to identify prehistoric communities that lived in the Delta for thousands of years before the First Dynasty of Egypt.
A statement by the Antiquities Ministry said that completion of archaeological excavations in the region and analysis of discovered organic materials could provide a clearer view of the first communities which settled in the delta, and the origin of agriculture in Egypt.