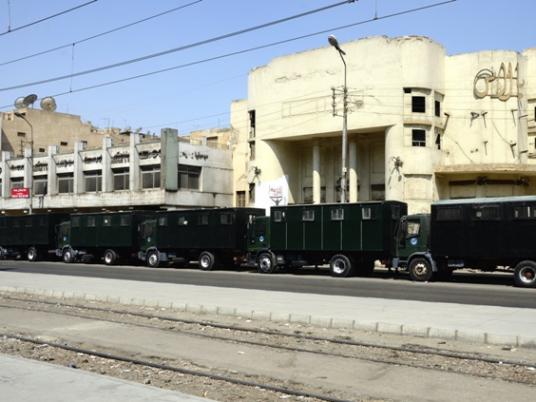 Nearly 20 opposition political parties and activist groups have called for marches to the presidential palace on Tuesday in a million-man demonstration titled "Last Warning," to protest against the newly drafted constitution and its upcoming referendum vote on 15 December.
The opposition forces, joined together at a sit-in in Tahrir Square that began last week, stressed that they would continue to hold public sit-ins until their demands are met.
The planned marches would be the first act of escalation in response to President Mohamed Morsy's calls to vote on the constitutional draft by the middle of the month.
"President Mohamed Morsy, who was elected to be a legitimate and democratic president, is losing his legitimacy with his policies and practices that are biased to his party and his group, and so we will organize marches to his palace on Tuesday," the parties and groups said in a joint statement.
The statement also accused Morsy of breaking his earlier promise not to put the constitution to a referendum unless all national forces approved it. It also said the draft constitution was a project to restrict Egyptians' political, civil, economic and social rights and freedoms.
Political parties and movements opposing the declaration are scheduled to announce on Monday the assembly points and routes of the planned marches, which is set to begin at 5 pm. The Sunday statement emphasized that the marches would be peaceful, and held the state responsible for securing them.
Opposition groups held massive demonstrations last Tuesday in protest of Morsy's 22 November constitutional declaration conferring unchallengeable powers upon his office. Some demonstrators continued the protest with the Tahrir sit-in.
In response, Islamist parties and movements demonstrated in support of the president in front of Cairo University on Saturday.
The opposition statement was signed by the Constitution Party, Socialist Popular Alliance Party, Egyptian Social Democratic Party, April 6 Youth Movement, Democratic Front Party and Maspero Youth Union.