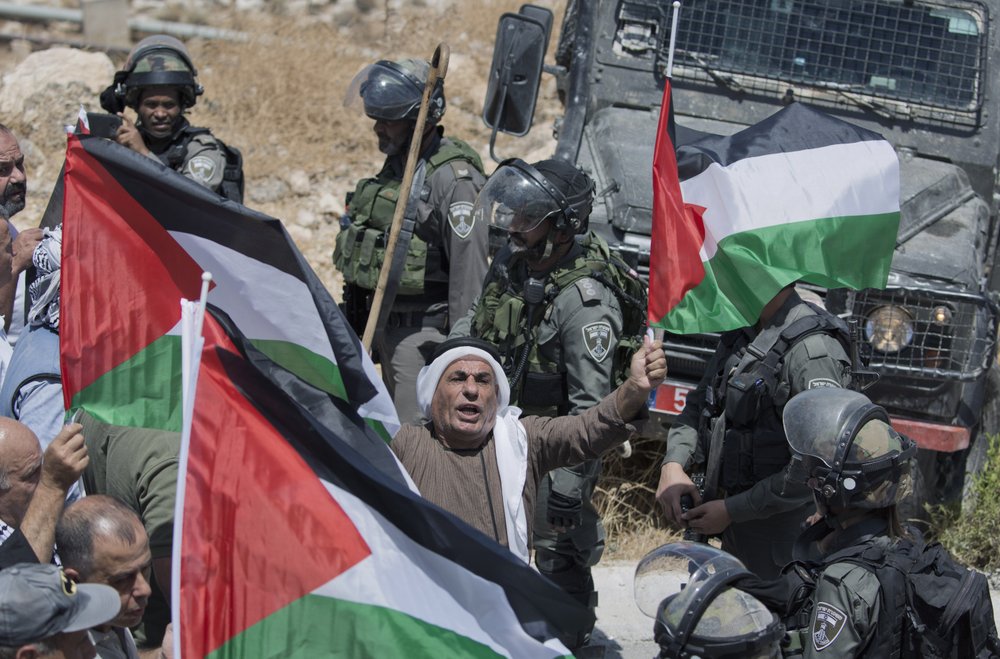 The Organization of Islamic Cooperation (OIC) on Monday announced its rejection of the "Deal of the Century" announced by US President Donald Trump, stressing its permanent support towards Palestine in its struggle to establish an independent state.
The organization, which includes 57 countries (without Iran's participation) called during its emergency meeting of foreign ministers in Jeddah not to adopt any efforts that do not meet Palestinian rights.
The organization's final statement said: "We call on all member states not to engage with the American plan or to cooperate with the US administration in implementing it in any way."
The Secretary-General of the OIC, Youssef bin Ahmed al-Othaimeen, said that the organization supports the establishment of a Palestinian state on the borders of June 4, 1967, with East Jerusalem as its capital. He stressed the organization's support for any international efforts to solve the Palestinian issue leading to comprehensive peace.
"The Palestine issue is at the top of the organization's priorities, and we affirm our commitment to solutions based on international resolutions and the Arab Peace Initiative," Othaimeen said.
Palestinian President Mahmoud Abbas on Monday said that "according to the Deal of the Century, there will be no independent state. We are returning to the Balfour Declaration."
"There is absolutely nothing positive about the deal, and a man cannot accept that," he stressed.
Abbas also praised the emergency Arab foreign ministers' meeting on Saturday, which rejected the American peace plan in support for Palestinian rights.
On ground, protests continued on Monday in the occupied West Bank in rejection of the plan, and Palestinian youths confronted the occupation forces in the cities of Hebron and al-Bireh as Israeli forces responded with rubber bullets and tear gas.
Edited translation from Al-Masry Al-Youm