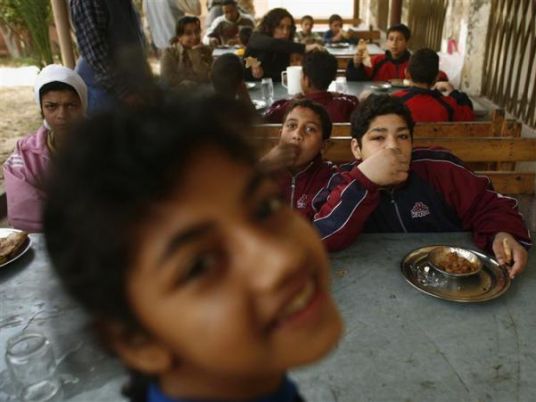 The Central Agency for Public Mobilization and Statistics (CAPMAS) has declared that the number of Egyptian children below the age of 18 years has reached 33.3 million children, representing 36.6 percent of the total population by the end of June 2016.
In a statement on Sunday, CAPMAS said the number of boys reached 17.2 million, which is 51.7 percent of the total number of children, while the number of girls reached 16.1 million or 48.3 percent of total.
The highest number of children was between 5 to 9 years old, representing 28.7 percent of children; while, the lowest number on record was for those below one year of age, representing six percent of children.
The number of children currently enrolled in kindergarten reached 27.7 percent for boys and 27.6 percent for girls aged between four to five years old.
The statement also said that 90 percent of boys and 92.2 percent of girls between six to eleven years of age are enrolled in the primary stage of education; while 80.8 percent of boys and 87.1 percent of girls are enrolled in the preparatory stage.
Dropout rates reached 0.6 percent at the primary stage, compared to 4.5 percent at the preparatory stage.
Edited translation from Al-Masry Al-Youm