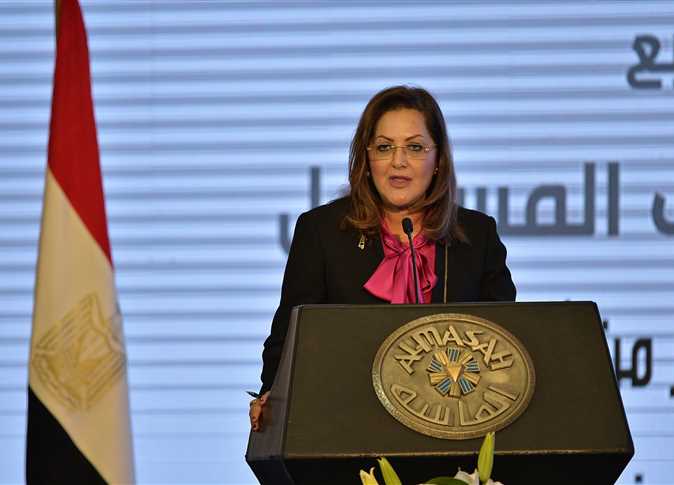 Minister of Planning, Follow-up and Administrative Reform Hala al-Saeed said that the biggest challenge facing Egypt is the high rate of population growth and the imbalance between this rate and the volume of resources.
She pointed out that this imbalance limits the results of growth achieved, which leads to a decline in the return of developmental efforts and more specifically the per capita expenditure on education, health, housing, transport and communications.
The Minister added that the imbalance between population growth and resources makes it difficult to address the problems of unemployment, illiteracy, food sufficiency, and to cope with disparities in development indicators between different governorates.
During the opening for the third annual conference of Al-Ahram Al-Iktisad magazine, titled "Egyptian economy from recovery to take-off", Saeed said that the Government has developed a comprehensive program consistent with the vision of Egypt 2030 and the National Program for the Economic and Social Reform.
She added that the reform program initiated in November 2016 focused on several pillars: reforming the existing legislative and institutional system; creating the necessary infrastructure to attract investors to achieve comprehensive and sustainable development through investment in infrastructure projects and projects for the Suez Canal; and finally the establishment of industrial zones and new cities, including the New Administrative Capital.
The minister explained that the reform program includes the implementation of a comprehensive plan for administrative reform, which includes legislative reform, institutional development, and the creation of new human resources departments, training and capacity building at various administrative levels.
She said that the Egyptian economy achieved the highest annual growth rate in a decade of 5.3% during the fiscal year 2017-2018, in addition to the decline in the unemployment rate to 9.9% compared to 13.2% in 2013-2014.
The International Monetary Fund (IMF) has maintained a positive view of the Egyptian economy with a forecast of 5.3% growth in 2018 and 5.5% in 2019 despite the difficulties facing the global economy.
Edited translation from Al-Masry Al-Youm