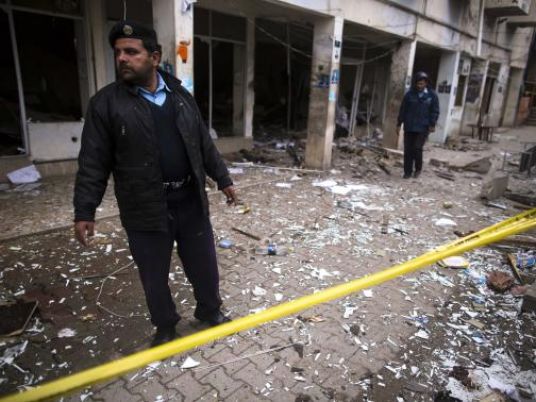 Pakistan has done its best to root out militants from the Waziristan region, its foreign secretary said on Wednesday, after Afghanistan called for its neighbor to act against the Taliban and other groups aligned to the militants.
Afghan President Ashraf Ghani said on Monday that Taliban leaders were sheltering in the western Pakistani cities of Peshawar and Quetta, and he called on the government in Islamabad to wipe them out.
Afghanistan has in the past also called for Pakistan to strike against the Haqqani network, which is blamed for past attacks in Kabul.
Afghanistan has long accused Pakistan of actively harboring the Afghan Taliban leadership on its soil, a charge Islamabad denies, saying it only has "limited influence".
Ghani made his request after a bomb set off by the Taliban last week killed at least 64 people and wounded hundreds in Kabul, the biggest single attack in the capital since 2011.
Responding to questions about Afghanistan's request for Pakistan to deal with the Haqqani militants believed to be in the north Waziristan region, Pakistan's Foreign Secretary Aizaz Ahmad Chaudhry said Islamabad had already acted.
"Pakistan has already taken all necessary action against all groups operating in north Waziristan and elsewhere," Chaudhry said in New Delhi, after meeting with his Indian counterpart.
Pakistan has previously said that the Haqqani network militants, aligned to both al Qaeda and the Taliban, now mostly operate from inside Afghanistan after the Pakistani army launched operations against the group in north Waziristan.
The Taliban, who ruled Afghanistan from 1996 to 2001, are seeking to topple the Western-backed government in Kabul and reimpose Islamic rule.
In recent months the Afghan government has been frustrated by what it sees as Islamabad's refusal to honor a pledge to force Taliban leaders based in Pakistan to join the talks, or face military action.