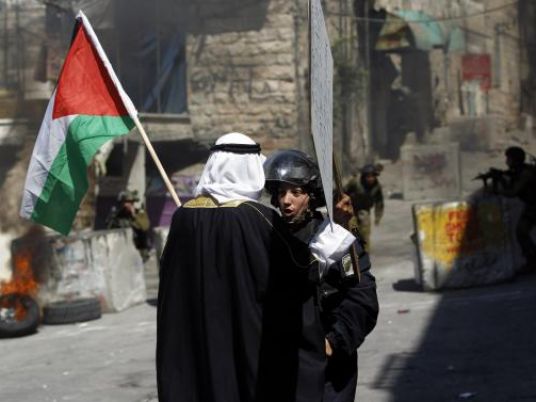 A Palestinian bus driver was found hanged inside his vehicle on Monday, an incident Israeli police described as a suicide but which the driver's family said they believed was an attack.
The incident quickly touched off Palestinian stone-throwing protests and a general strike in some large Palestinian suburbs of Jerusalem, pouring more fuel on tensions stoked over the past few weeks by a dispute over Jerusalem's holiest site.
The bus driver, Youssef al-Ramouni, 32, was found dead at the start of the route he was supposed to have driven late on Sunday, in an area of Jerusalem close to Jewish settlements and Palestinian neighbourhoods.
Israeli police said the evidence suggested Ramouni had committed suicide. But rumours quickly spread in the Palestinian media that he had been killed by Jewish assailants, stirring tension and violence.
In Abu Dis, a Palestinian town on the outskirts of Jerusalem, shops closed after news of Ramouni's death and masked youngsters blocked roads with dumpsters. Dozens of youths threw stones at Israeli soldiers, who fired tear gas.
"The bus driver committed suicide, there is no other indication other than it was a suicide case," police spokesman Micky Rosenfeld said.
Ramouni's brother Louy told Reuters there was no way that Youssef, the father of two young children, would have killed himself. "I saw the body last night and I saw bruises and marks that he was beaten up," he said.
"There were marks of fingers on the body and also on his back there was a bruise as if he was hit by a hard object."
Israeli police said an autopsy would be conducted. Ramouni's family requested a Palestinian pathologist be present but it was unclear whether this would be allowed.
Over the past month, five Israelis and a foreign visitor have been killed by Palestinians – run over in vehicle-driven attacks or stabbed. About a dozen Palestinians have been killed, including those accused of carrying out the attacks.
Residents trace the violence in Jerusalem back to July, when a Palestinian teenager was burnt to death by Jewish assailants, an alleged revenge attack for the abduction and killing of three Jewish teens by Palestinian militants in the occupied West Bank.
Other triggers have been the summer war in Gaza and a row over access to a Jerusalem compound sacred to Muslims and Jews alike.