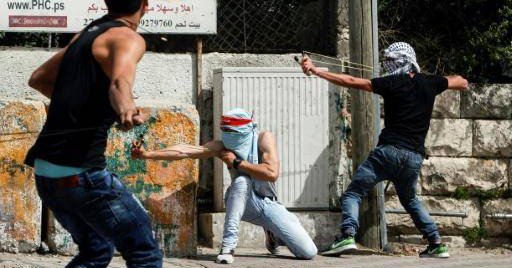 Hundreds of Palestinian prisoners in Israeli jails on hunger strike since April 17 have ended their protest under a deal brokered by the Red Cross, Palestinian and Israeli sources said on Saturday.
Some 30 of the more than 800 hunger strikers had been hospitalised in recent days, raising fears of an escalation of the sometimes bloody clashes with Israeli security forces that have rocked the occupied West Bank in recent weeks.
Palestinian Prisoners Club chief Qaddura Fares said an agreement had been reached between the strikers and Israeli authorities on improving their conditions.
An Israel Prisons Service spokeswoman confirmed the hunger strike was over but said the deal had been reached not with prisoners' representatives but with the Palestinian Authority and the International Committee of the Red Cross.
Israeli authorities conceded to one of the prisoners' main demands — that they should have two family visits a month instead of the one they were entitled to before the strike, the spokeswoman said.
The resolution of the strike coincided with the start of the Muslim dawn-to-dusk fasting month of Ramadan.
Palestinian president Mahmud Abbas had urged US counterpart Donald Trump to raise the issue with Israeli Prime Minister Benjamin Netanyahu during his visit to the region earlier this week.
He raised the issue again with Trump envoy Jason Greenblatt in a meeting at his headquarters in Ramallah on Thursday.
Demonstrations in support of the prisoners had been held across the occupied West Bank, leading to repeated bloody clashes with Israeli security forces.
They come as the 50th anniversary nears of Israel's seizure of the Gaza Strip and the West Bank, including east Jerusalem, in the Six-Day War.
AFP