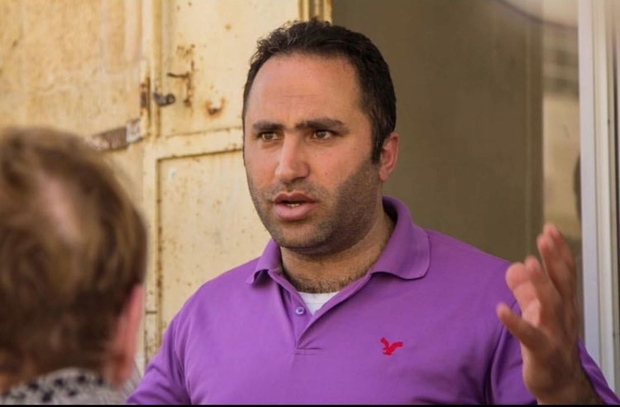 The Palestinian Authority has released a prominent activist a week after he was arrested for writing a Facebook post criticizing the government of President Mahmoud Abbas.
Issa Amro's lawyer said Sunday that his client was released on $1,400 bail after being held under a recent edict that allows the government to crack down on social media critics.
In a Facebook post earlier this month, Amro criticized the detention of a local journalist who called for Abbas' resignation.
Amro's attorney, Farid Atrash, said it was "shameful" that his client was arrested for exercising his right of free expression.
Amro, a 35-year-old activist who advocates non-violence and protests against Israeli settlements in his hometown of Hebron, also faces charges in an Israeli military court. His trial is to resume in October.
In jail last week, Amro began a hunger strike to protest what he said was an unlawful detention, made without a warrant or due process.
Following his release, Amro said he was verbally and physically abused during his investigation by Palestinian security.
"They want to silence me and silence every voice defending human rights, but they are wrong. I will continue defending human rights and struggling against occupation," he said, denying any wrongdoing.
Rights groups had called on the Palestinian Authority to release Amro. Amnesty International called Amro's arrest "a shameless attack on freedom of expression."
Human rights organizations have noted an increase recently in the number of journalists arrested by the Palestinian Authority in the West Bank, particularly after the implementation of a vaguely worded decree earlier this year that allows the government to jail those who harm "national unity" or the "social fabric" online.
Critics say the edict, issued without prior public debate in July, is perhaps the most significant step yet by Abbas' government to restrict freedom of expression in the autonomous Palestinian enclaves of the Israeli-occupied West Bank.