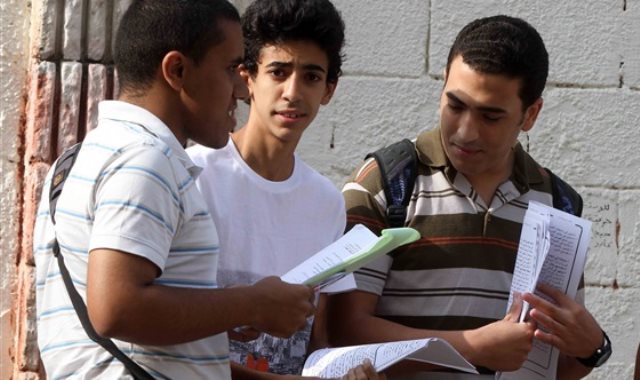 The first semester exams for first-year secondary students began amid strict precautionary measures, and were plagued by a host of technical issues.
Various parents complained that technical problems with the assigned tablet devices hindered their children from performing their exams, alongside internet outages within the schools.
The founder of Egyptian Mothers Union for Advancement of Education and Coalition for Private Schools Parents Abeer Ahmed said that the union received several complaints from parents and students attempting to take their Arabic language exams on the tablet.
A large number of students across the country could not access the exam platform due to system failure.
According to an official source at the Ministry of Education, the issue with the tablet devices has been resolved and the exam-answer period extended to compensate students for the delay.
The source added that exam times begin as soon as the student enters the exam platform and not before.
Egyptian universities commenced mid-year exams on Saturday amid strict precautionary measures against the spread of the coronavirus.
The Ministry of Higher Education and Scientific Research issued a statement on Friday calling on students to adhere to all precautionary measures, including being present at the campus before the exam according to the announced schedule and to keep facemasks on entire during their stay in the examination committee and university.
The education and higher education ministries ordered schools and universities in December to switch back to online learning as of January 2 due to a surge in new infections with COVID-19.
The mid-year vacation for the current academic year 2020-2021 began on January 10 until February 26.