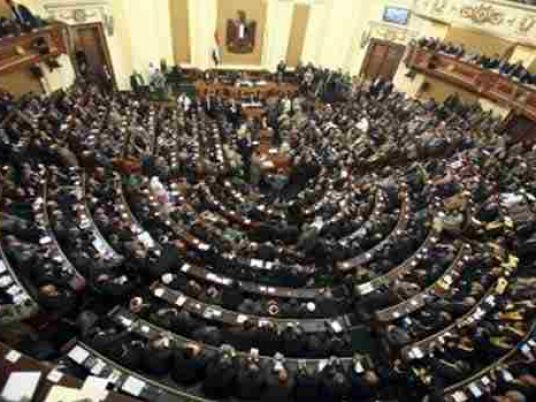 Members of the House of Representatives (parliament) in Egypt on Monday demanded the amendment of the constitution to grant military prosecution jurisdiction over terrorism cases.
Egypt's constitution allows military prosecution of civilians in certain cases stipulated in article 204, i.e., crimes that constitute a direct assault against military facilities. Assaults against churches and worship houses are not included in such facilities, so perpetrators of such acts cannot be tried before military courts.
Among crimes that are prosecutable by military courts are: crimes that constitute a direct assault against Armed Forces facilities or camps, or their equivalents; attacks against military zones or border zones determined as military zones; or against the Armed Forces' equipment, vehicles, weapons, ammunition, documents, military secrets, or its public funds; or against military factories; crimes pertaining to military service; or crimes that constitute a direct assault against the officers or personnel of the Armed Forces while performing their duties.
The head of the pro-government parliamentary coalition "In Support of Egypt", Mohamed al-Sewedi said: "What happened (Friday) makes us more determined on legislative reform. We support the parliamentary speaker in amending the constitution if necessary, and we need to amend the criminal procedure rules."
Alaa Abed, chairman of the parliamentary bloc of the "Free Egyptians" party, demanded a special law to try terrorist groups.
"We are responsible and delinquent, there can't be a parliament while at the same time there is a terrorist group giving instructions from prisons to kill Egyptians, there has to be a decisive situation in the course of this week, so as to take revenge. The country is at stake!" Abed said.
Meanwhile, the chairman of the parliamentary bloc of the "Future of the Nation" party, Atef Abdel Hamid Awad, called for military judiciary competence over terrorism cases.
MP Ihab Tamaoy demanded an amendment to Article 204 of the constitution to subjugate terrorists to military courts.
For his part, Minister of Legal and Parliamentary Affairs Magdy al-Agaty said the government has suggested amendments to the Criminal Procedure Code, and the problem is not in the Penal Code, which includes everything that humans can imagine as deterrent penalties, but "the problem in the Criminal Procedure Code."
He added that the government is to hold a conference to draft a new Criminal Procedure Code, to be accompanied by two weeks of advertising, which will achieve deterrence and speed of litigation.