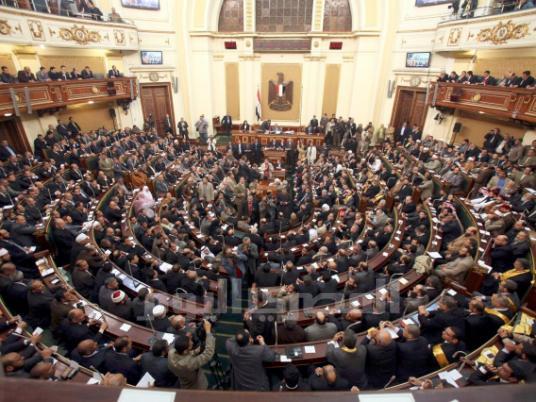 Parliament's National Security and Defense Committee will meet Sunday to discuss the lifting of a travel ban on foreign NGO workers charged with criminal activity, as well as the government statement made by Prime Minister Kamal al- Ganzouri last week.
A crisis erupted after a court decided to lift a travel ban imposed on 19 foreign suspects accused of receiving illegal funding, working at unlicensed non-governmental organizations and interfering politically in Egypt's affairs.
Farid Ismail Abdel Halim, the committee deputy, has described the decision as a "scandal" for the risk it represents to Egypt's national security. He also considered it a violation of Egyptian sovereignty.
The privately owned Al-Shorouk newspaper quoted Ismail as saying there is a strong trend at the People's Assembly toward rejecting Ganzouri's statement and submitting a vote of no confidence against the government.
Ismail said the statement was disappointing and failed to fulfill people's needs or include solutions for the ongoing security failure.