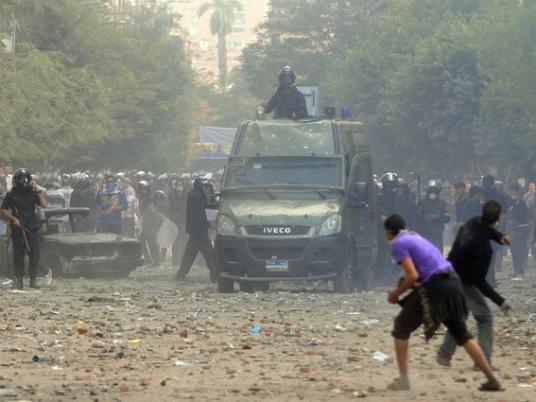 A renowned politician has said that President Abdel Fattah al-Sisi does not want parliamentary elections to be held at the current period, days after a verdict was handed down by the Supreme Constitutional Court against the constitutionality of the law regulating the polls, causing its postponement.
"The president does not want a parliament right now, hence the delay in the official invitation for voting and the large number of unconstitutional legislations adopted by the state in the absence of the parliament," said Mohamed Abul Ghar, chairman of the Egyptian Social Democratic Party, adding that many laws enacted over the past period turn Egypt into "a police state".
"The general atmosphere suggests that the president and the state either do not want a parliament at all, or seek a fragile, divided parliament that is unable to make a decision or practice oversight on the executive authority."
Abul Ghar, however, said that the court's verdict against the constituencies law has nothing to do with the regime's disinterest in elections.
"The court ruling, in my judgement, was independent and objective, addressing an unconstitutional law," Abul Ghar said.
Asked whether the postponement of elections has any benefits, Abul Ghar replied, "If the electoral system is not changed entirely, there would be no gains, just losses, it is a futile postponement."
Abul Ghar blamed the flaws in the election law on what he calls "the deep state", suggesting that security authorities were intervening with the formulation of the electoral system, as well as in the formation of electoral lists, most notably the For the Love of Egypt list, which he said was formed to represent the state in the electoral race.
"As long as security authorities are law-makers, we will find legislation in that form. Since Hosni Mubarak, security bodies have been laying down legislation, especially the election law," said Abul Ghar. "The elections commission has a minor role in the law, it is police who put laws, it is the deep state," he added, claiming that former Transitional Justice Minister Mohamed Amin al-Mahdy had confessed that fact to him in an earlier conversation.
Abul Ghar rejected the suggestion that political groups had failed to form alliances ahead of the polls, instead blaming the electoral system on the confusion in electoral arrangements among the parties.
Edited translation from Al-Masry Al-Youm