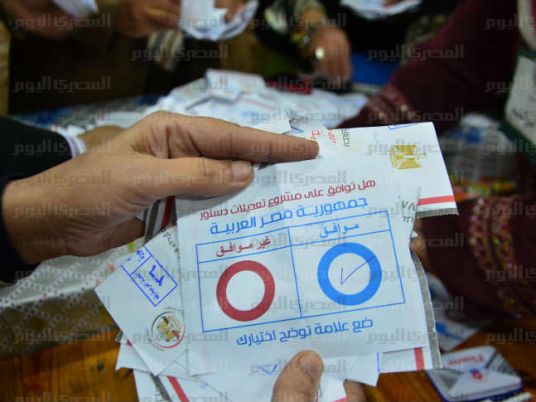 Presidential Elections Commission Secretary General abdel Aziz Salman, denied news circulated over photos for ballots papers with marks for presidential hopeful Hamdeen Sabbahi that were found inside a bathroom.
In a press release on Saturday, Salman said that the commission had discovered the ballot papers were fake as no marks or information were found on their back, adding that the original papers had some data on the back as well as logos of the commission and the country.
Salman called on media channels and citizens to stick to accuracy before circulating any information or photos to preserve the nation's interests.
Edited translation from Al-Masry Al-Youm