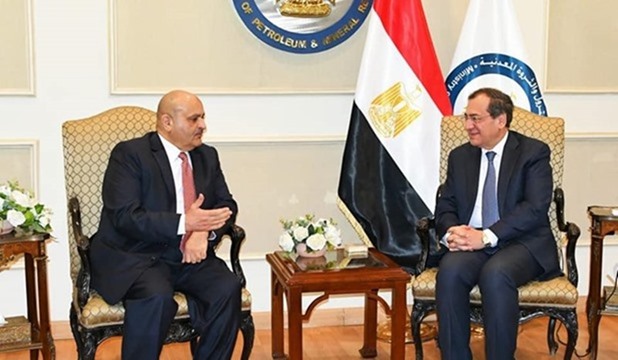 Petroleum and Mineral Resources Minister Tarek al-Molla discussed with newly-appointed Secretary General of the Organization of Arab Petroleum Exporting Countries (OAPEC) Jamal Issa al Loughani latest preparations for the 12th Arab Energy Conference, which is scheduled to be held in Doha, Qatar, during December 11-12, 2023.
In statements on Tuesday, Molla affirmed support to Egypt's relentless efforts to promote the organization's work mechanisms and enhance cooperation frameworks between the member states of the organization, which was established in 1968.
For his part, Loughani reviewed the general framework to enhance the organization's work mechanism in light of the successive changes taking place in the global petroleum industry.
OAPEC, which includes 10 Arab countries, is aimed to enhance and strengthen the cooperation between member states in the petroleum industry, to safeguard the individual and collective interests of members in oil-related fields, to coordinate the activities of members in order to realize a just and reasonable supply quota to the oil consumer market, and to create a favorable environment for the capital and technical transfers to the oil industry.