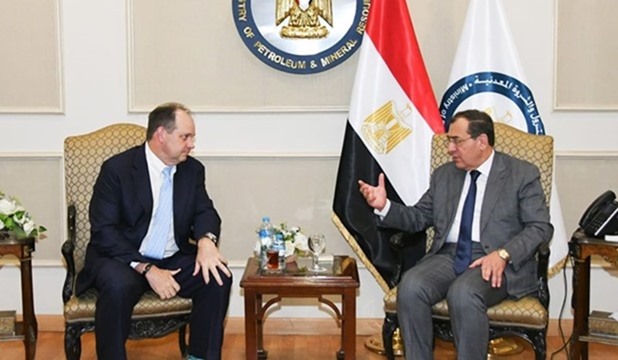 US oil company Apache has plans to increase its investments in Egypt in light of new exploration opportunities in the Western Desert.
Apache is encouraged to do so especially that modern technology and new digging methods are now available, officials from the company said during a meeting with Petroleum Minister Tareq el Molla earlier Monday.
The American company is interested in attaining new concession areas with high oil potentials, thus contributing to increasing production in the coming stage.
Molla, in statements Monday, said Apache is an important partner, pointing to coordination between the company in the US and the oil sector in Egypt to continue pumping investments into exploration projects in a way that would achieve the best interests of both sides.
It is important to expand the use of advanced technology and digital transformation, the minister stressed, noting that that would help upgrade the efficiency of operations and reduce the cost of production.
He also underscored the need to use new and renewable energy, such as the solar energy, in the operation of oil production sites instead of using diesel in the generation of electricity.
Apache has been operating in Egypt's Western Desert for more than 25 years and has made many successes that earned it the lead in oil production in the Arab country.