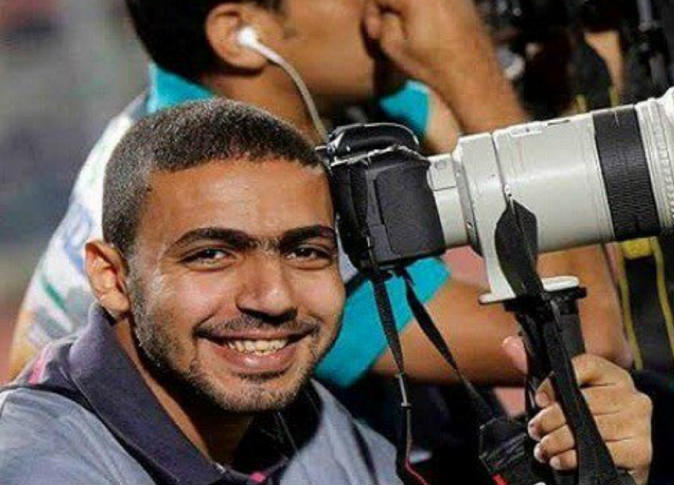 New Cairo prosecution services Monday released a photojournalist arrested while covering a trial session involving former president Mohamed Morsi after security accused him of faking his journalist identity.
Ahmed Ramadan, from independent daily newspaper Al-Tahrir, was released on a LE5,000 bail pending investigation over charges of his alleged affiliation with the outlawed Muslim Brotherhood and posing as a journalist.
Ramadan denied the accusations, telling interrogators that he had entered the courtroom legally after registering his personal information with security, only to see security officers asking again for his ID and taking him out of the courtroom.
News reports had quoted other journalists in the courtroom who accused Amany al-Akhras, a journalist at independent daily Youm7, of playing the officers against him.
Several journalists on social media waged scathing attacks against Akhras, accusing her of fabricating the accusations against Ramadan after she had an argument with him.
Dozens of journalists protested Ramadan's detention outside the Journalists Syndicate late Monday, demanding Akhras to be denied syndicate membership, a call which the syndicate officially enacted by banning her from entering the syndicate's building.
"Amany al-Akhras is to be denied entry to the syndicate's building starting today," read an announcement posted on the syndicate's facade.
Youm7 had said Akhras was to undergo an internal investigation and invited syndicate representatives to attend the process.
Edited translation from Al-Masry Al-Youm