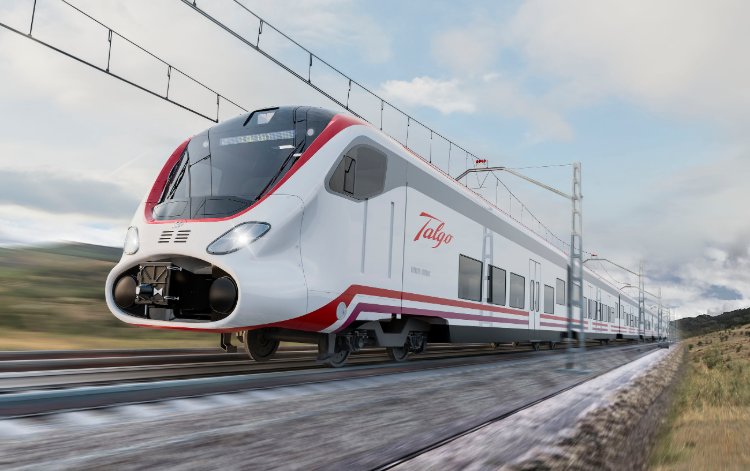 Eyptian commuters celebrated the new Talgo train, which is being tried for the first time by the Egyptian National Railway authority as part of seven trains to be manufactured for the Railway Authority, and it is considered one of the most luxurious trains in the world.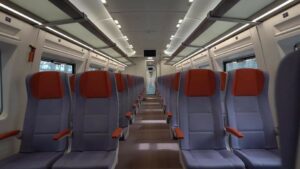 Some resembled the train to a plane because of the luxurious seats and the amount of quality service provided.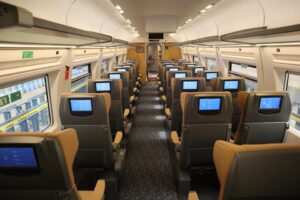 Below you will find pictures of the train, and the most important information:
1- The train that was tested is the first in the plan to supply seven Talgo trains by the Spanish company, with 6 trains contracted between the Railways Authority and Talgo Company, and a train that the company will supply as a gift to the Egyptian people.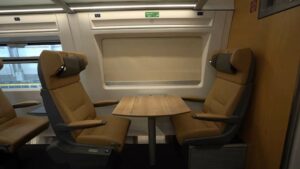 2- The train consists of a number of 15 coaches (5 first class, 8 second class, a buffet coach, and a power car) in addition to a modern American PRL locomotive.
3- The new "Talgo" trains will provide the highest levels of service to the passengers, and will constitute a huge qualitative leap in the Egyptian railways.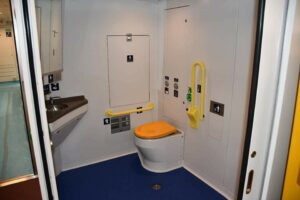 4- Spanish Talgo trains have a high operating speed of 160 km/ h, and the presence of pneumatic systems to absorb vibrations, which achieves complete comfort for passengers at high speeds, in addition to chairs for handicapped people.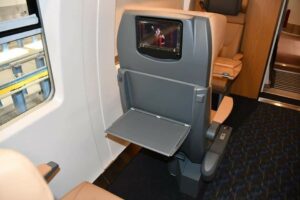 5- The trains have display screens for each seat in the first-class coaches and central ones in the second-class, as well as a WIFI system and a fire alarm system to maintain the safety of passengers, toilets with the latest design and others for handicapped people, surveillance cameras and a control room to secure passengers.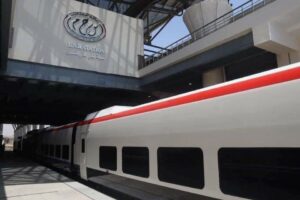 6- The Spanish company Talgo is the designer, manufacturer and operator of the Haramain Train in the Kingdom of Saudi Arabia, and one of the most manufacturers and exporters of trains in the world and its trains are used in Europe extensively.