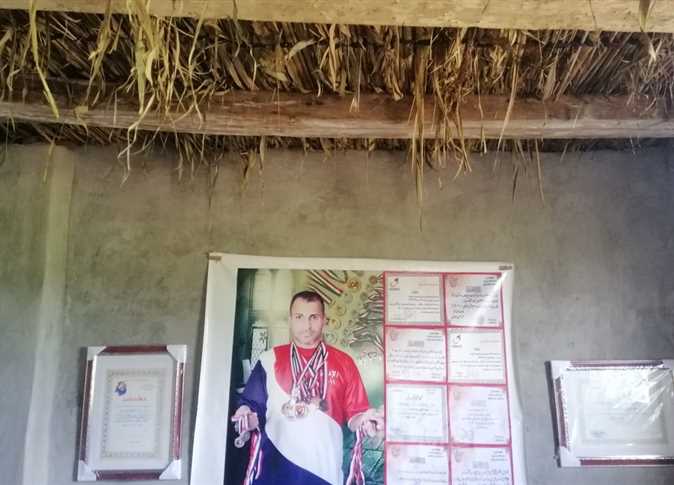 Egyptian Paralympic Champion Essam al-Hadidi has resorted to selling his 46 medals in order to support his family and provide his house with drinking water and electricity.
Hadidi, 44, said he has been suffering in poverty, as the roof of his home in Gharbiya governorate is made of reeds which poorly keeps rain water out.
He hopes that by selling off his medals for a good sum, he can fix his home and feed his three daughters.
"I hope that someone will help me get a stable job and rehabilitate the house, in order to protect my family from homelessness. I hope that Minister of Sport and Governor of Gharbiya can intervene to support me in my crisis, ordeal and difficult circumstances," he pleaded.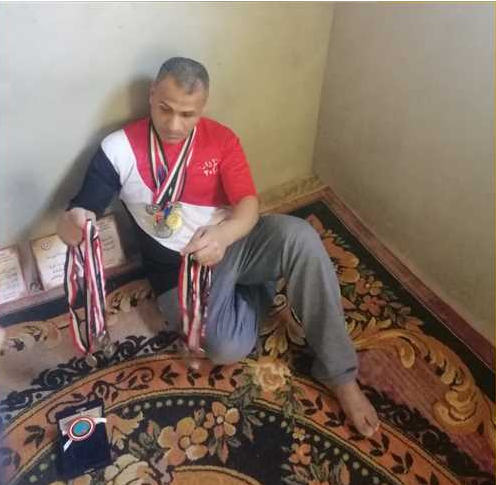 Hadidi explained that "I only have half a carat on which I built a house of reeds and bricks years ago, and I submitted a request for reconciliation to the Kafr al-Zayat City Council. I cannot pay the rest of the amount of reconciliation, and I only get LE800 per month from one of the private clubs in Tanta, which I travel to from my village in Kafr al-Zayat. I also work as a construction worker, lifting cement despite the handicap on my feet."
Edited translation from Al-Masry Al-Youm