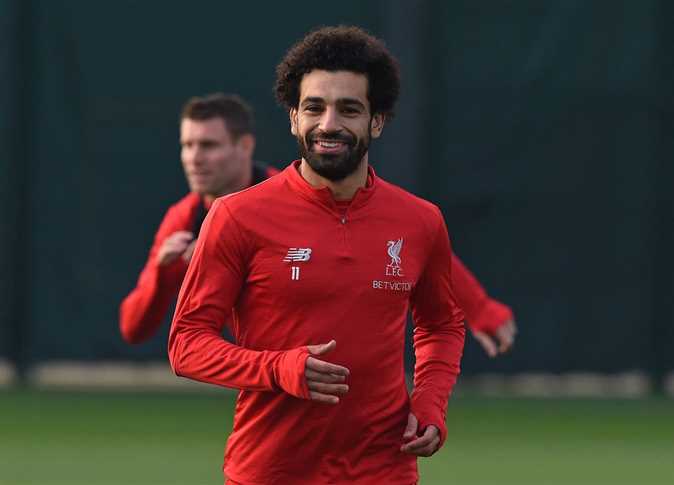 Although Salah was forced to sit out from last Tuesday's leg-clash between the Reds and Barcelona, he knew how to epitomize positive energy for his team, which thrilled fans with a 4-0 victory. Salah appeared in the stands wearing a T-shirt inscribed with the words "Never Give Up." He posted his photo with the same T-shirt and wrote "caption included."
Many celebrities were impressed by Salah's solid belief in his team's capacity to win despite the Spanish champions' strong win over the Reds last week, which caused significant disappointment among many fans.
Renowned Brazilian novelist and author of The Alchemist Paulo Coelho posted on Twitter Salah's photo with the motivating shirt. He commented, "winner."
Winner! @MoSalah pic.twitter.com/pycM6P2mrp

— Paulo Coelho (@paulocoelho) May 7, 2019
Moreover, legendary American wrestler, rapper and actor John Cena posted Salah's photo on his Instagram with no caption.
View this post on Instagram
Many fans on social media platforms were swayed by Salah's sanguinity. One tweeted, "Salah didn't play tonight, but he's being talked about tonight because of the inscription on his shirt. These little details can go a long way."
Salah's message went viral amongst his fans, who began purchasing several products reading the same words including T-shirts for 600 LE, mugs, bedsheets, phone cases and more. In a like manner, one of the vendors copied Salah's original shirt and promoted it, saying, "If you need 'remontada' (a Spanish word meaning comeback or recovery) for your life, buy Salah's T-shirt."
The histrionic turnaround at Anfield last Tuesday got the reds right back on track to compete in the final league title on June 1. Moreover, Salah will rejoin them starting next Saturday.