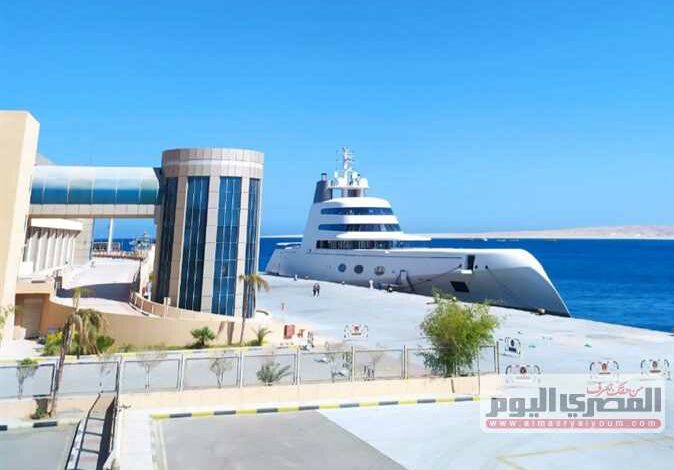 Al-Masry Al-Youm photographed the arrival of the third most expensive and luxurious yacht in the world, owned by Russian billionaire Andrey Melnichenko and his wife at Hurghada sea port.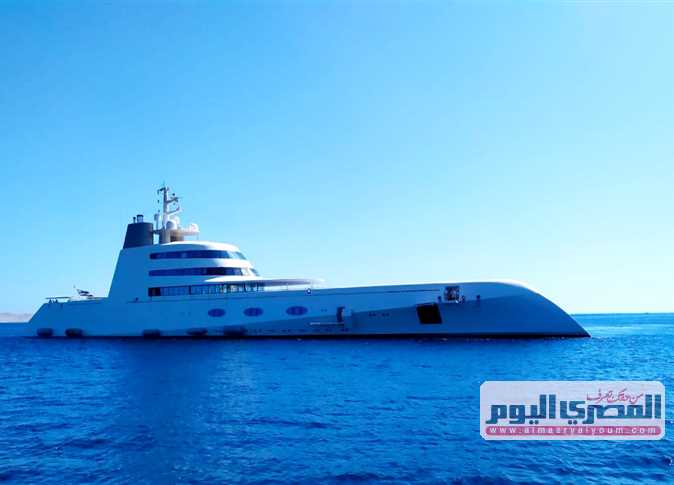 The yacht is priced at US$323 million, equipped with a helipad. It is on a tourist visit to the city of Hurghada, coming from Port Said Port.
The yacht is 119 meters long, has three swimming pools, and is equipped with satellite communications.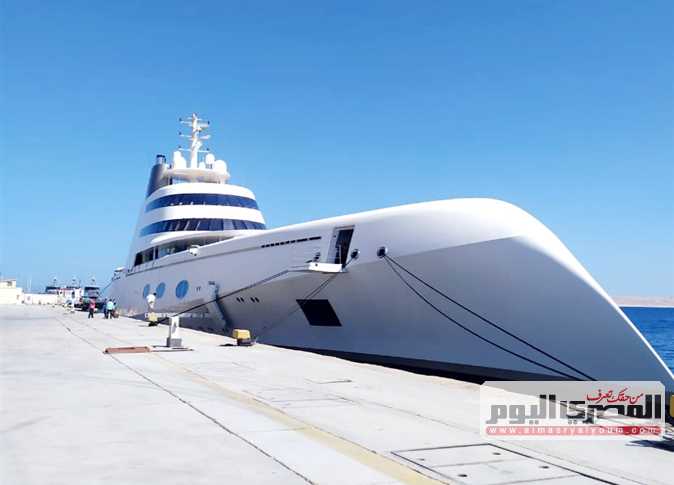 The yacht is the epitome of luxury, as it includes a master bedroom and a discotheque, as well as six guest suites that can be converted into four larger rooms thanks to the movable walls.
Mirrored surfaces are widely featured throughout the interior, while furniture, glassware and cutlery are made of French crystal.
The cruising yacht accommodates up to 14 guests and has enough space for 35 crew members.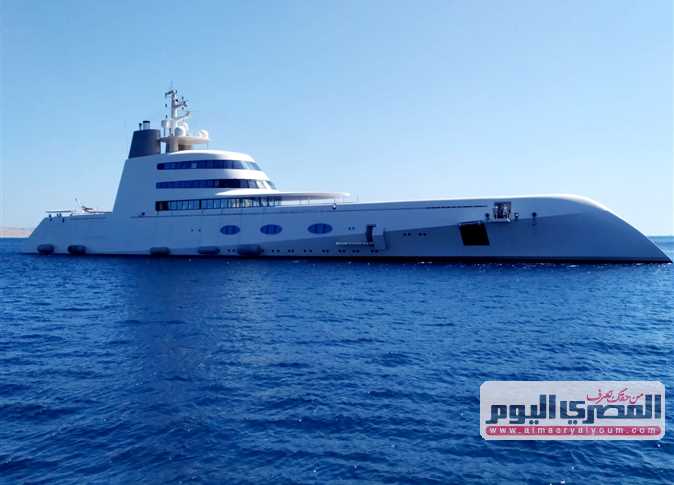 Corrections have been made to this article as follows:
Correct information: The yacht is 119 meters long with space for 35 crew members and its design does not resemble warships.
Factual inaccuracies: The yacht is 140 meters long with space for 42 crew members.
Edited translation from Al-Masry Al-Youm