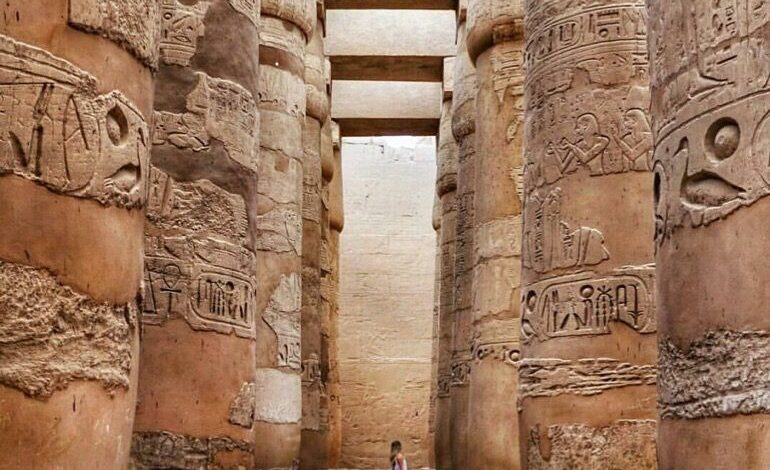 An expert team from Egypt's Ministry of Tourism and Antiquities is working restore Karnak temple's Great Hypostyle Hall, ahead of the imminent opening of the temple's Rams Road, the ministry announced.
It added that work on the first pillar in the hall is roughly 60 percent complete. The team is aiming to restore the original colors of the pillars in the hall, while removing blemishes from damage and erosion.
Secretary General of the Supreme Council of Antiquities Mostafa al-Waziry explained that the first phase of restoration is centered around the pillars containing inscriptions, and that afterwards the team will move on to the rest of the columns. 
A total of 134 columns sit in the hall, each of which is about 20 meters high, Ghareeb Sonbol, a consultant for conservation and restoration at the Supreme Council of Antiquities, said. 
Also included in the restoration work is the pillared hall of Luxor Temple and the statue of King Tuthmosis II, located in the eighth edifice of Karnak Temple, he added.
Sonbol stressed that the work in the two temples was carefully studied to ensure the most appropriate restoration methods are being employed.