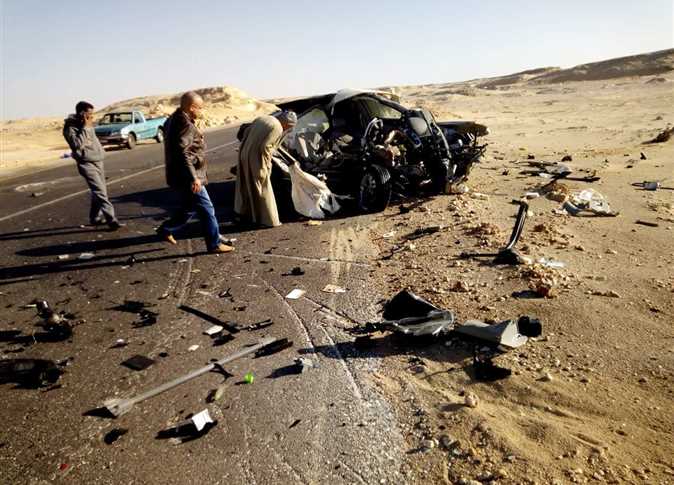 Six people were killed and another 17 injured on Tuesday after a pick-up car flipped over in the Western Desert Road near the Delga village, Minya.
The chief of the Minya Security Directorate was notified that the Public Mallawi Hospital had received six dead people and another 17 injured.
Several of the injured suffered suspicion of brain hemorrhage, fractures at the bottom of the skull – with some in an almost complete coma.
Official at Ministry of Health said that 14 of the injured are recovering and receiving all forms of care at the hospital.
Police cleared the remains of the pick-up car and filed a report on the incident along with sending a notification to the public prosecution to finalize investigations.
Egypt has a road traffic fatality rate of 42 deaths per 100,000 people, according to the World Health Organization. The majority (48 percent) of those killed are passengers of four-wheeled automobiles, although pedestrians also constitute a significant proportion (20 percent) of these fatalities.
Egypt's Central Agency for Public Mobilization and Statistics (CAPMAS) said in a report earlier this year that car accidents have declined by 23.6 percent, recording 8,480 accidents in 2018 compared to 11,089 accidents in 2017.
CAPMAS added that accidents in 2018 left 3,087 people dead, 11,803 injured and 13,441 vehicles damaged.
The human element was the main cause of accidents, accounting for 76.8 percent of total accidents in 2018, followed by vehicles accounting for 15.7 percent and the environmental element accounting for 2.7 percent.
Edited translation from Al-Masry Al-Youm