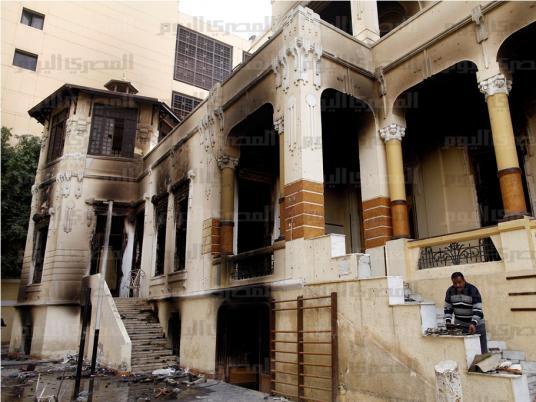 A fire swept through Al-Howeiyaty Secondary School for Girls, leaving its contents destroyed, during clashes between protesters and security personnel on the streets surrounding the Interior Ministry.
The clashes also caused a fire at Lycee al-Horreya School, leaving dozens injured on the two sides.
The historic Al-Howeiyaty school building was owned by the Turkish noble Al-Howeiyaty Pasha. It was turned into a school in 1944. The school's area is estimated at 1,960 square meters.
Lycee al-Horreya school is one of the oldest schools in downtown Cairo, built in 1932 during the British occupation in Egypt. It was used for the children of foreigners based in Egypt, and designed by the famous Egyptian architect Weesa Wasef.
Shahinaz al-Desouqy, head of the education directorate in Cairo, said she inspected Al-Howeiyaty school and that it was completely destroyed.
The iron gates were broken, Desouqy told the satellite channel Sada al-Balad's website. All contents of its laboratories had been burned, and the school needs to be renovated to receive students again.
The pictures included in this story show the damage at Al-Howeiyaty School.