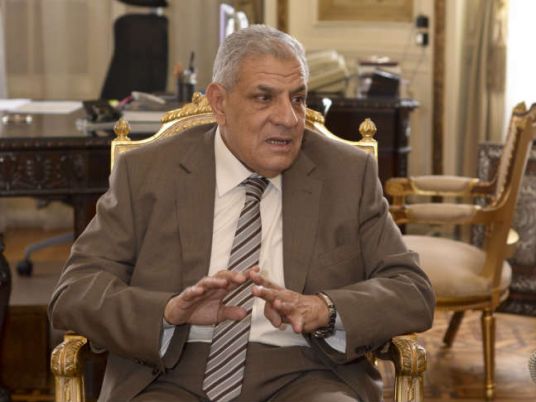 Prime Minister Ibrahim Mehleb has denied reports about an imminent Cabinet reshuffle, noting that the only change would be the replacement of Justice Minister Mahfouz Saber who resigned on Monday.
"No names are on the table yet to be tasked with the Justice Ministry, and the issue will be decided once I am back from Paris", Mehleb told the satellite channel CBC on Monday. Mehleb is expected to return from Paris on Wednesday.
Saber resigned following a public uproar over remarks he made during a TV interview on Sunday, in which he suggested that social status is vital in when applying to the judicial field.
According to the prime minister, Transitional Justice Minister Ibrahim al-Heneidy will temporarily fill the vacancy.
Mehleb's remarks came after Al-Masry Al-Youm, quoting a senior government official, reported that a government reshuffle was slated for the end of the month.
The source pointed that the change will extend to ten ministries, including the culture, trade, agriculture, transport, housing, supply, investment and transitional justice ministries.