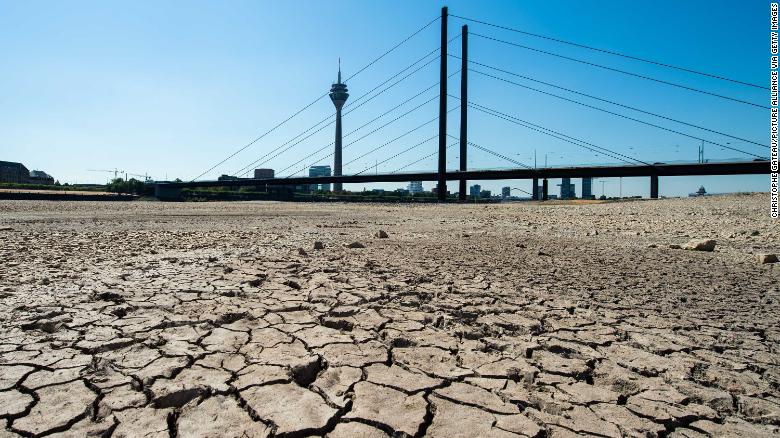 Egypt's Prime Minister Moustafa Madbouly asserted that Africa Climate Summit comes at a time when the world, especially Africa, is witnessing increasing negative climate change impacts.
He referred to drought waves in the Horn of Africa and Sahel region, deadly hurricanes and Arab Maghreb wild fires in addition to rising sea temperature.
He made the remarks during his participation – on behalf of President Abdel Fattah El Sisi – in the general assembly of the Africa Climate Summit, currently held in Nairobi under the theme of Driving Green Growth and Climate Finance Solution for Africa and the World.
He thanked Kenyan President William Ruto for hosting the summit and conveyed the greetings of President Abdel Fattah El Sisi.
He said the summit comes a few months after Egypt's success in hosting the United Nations Climate Change Conference (COP27), noting that Egypt was keen to come up with tangible outcomes in order to accelerate implementation of climate-related projects on the ground.
Egypt was keen to make COP27 a milestone in highlighting the needs and circumstances of Africa in light of the dangers and challenges posed by climate change.
He noted that expanding the use of clean energy and new and renewable energy resources is at the heart of the new development model and this was welcomed by Africa.
He noted that Egypt has managed to produce 20 percent of energy from renewable resources and seeks to up this percentage to 42 by 2030.
He commended a vision tendered by the UAE – the president of COP28 – on the future of transition to renewable energy.
He asserted that financing is still the main impediment facing Africa and developing countries to implement their plans which will contribute to addressing the climate crisis.
He expounded Egypt's vision in this regard as including the importance of re-considering available financing tools and offering soft loans and grants to accelerate transition in addition to the importance of re-visiting the standards of investment flow into Africa to get its fair share of finance.
The premier called for using a unified, effective and proper mechanism to direct loans to climate financing.