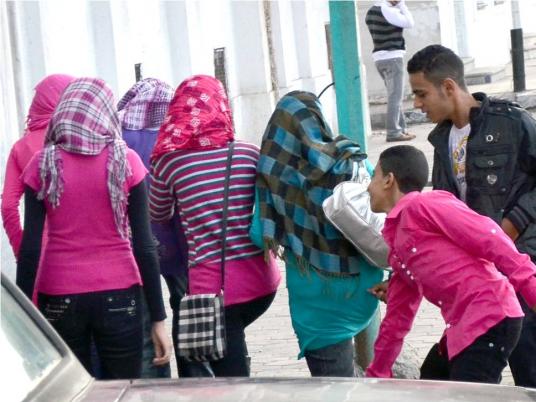 The Cabinet is preparing a draft law that would impose harsher penalties against sexual harassment, Prime Minister Hesham Qandil said Monday, adding that it was a phenomenon that was "extraneous" to Egyptian society.
"We have to address the phenomenon as a catastrophe that threatens society and is indicative of declining values," the prime minister said on his Facebook page.
Qandil noted that solutions for harassment should extend beyond harsh punishment to its roots, which include inefficient upbringing at the family, educational institutions and the social environment.
Qandil stressed the need for coordination with the Education Ministry, media outlets and Al-Azhar to educate youth about harassment through education and the media.
Sexual harassment cases in Egypt usually surge during holy feasts. Activists and government officials have called for harsher penalties and increased enforcement.