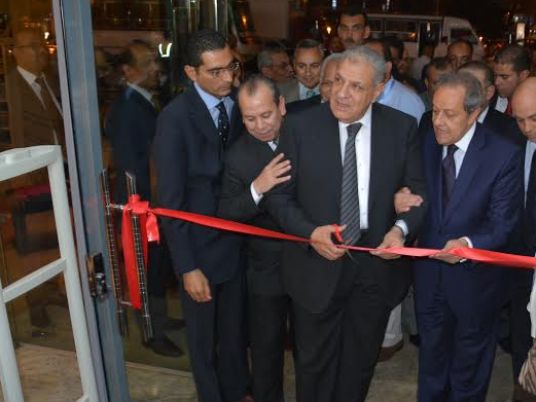 Prime Minister Ibrahim Mehleb opened on Wednesday a permanent market for handicrafts at the Omar Effendi department store in Mohandessin.
Mehleb, accompanied by several other ministers, toured the Creative Egypt section which hosts the works of more than 16,000 craftsmen and innovators from various provinces.
Exhibits include furniture, carpets, pottery, glass, leather and brass handicrafts.
Following the inauguration, Mehleb stated that the government is eager to give a hand to handicrafts and small enterprises, adding that the Creative Egypt would be followed by similar venues across the country.
Foreign Trade and Industry Minister Mounir Fakhry Abdel Nour said handicrafts represent "an added value" for the national economy, since they largely rely on local materials and human innovation, while reflecting cultural and artistic traditions.
Ahmed Taha, head of the government's Industrial Modernisation Center, said Creative Egypt is not merely a commercial outlet, but also Egypt's first brand in the field of handicrafts. Taha added that the center seeks to support thousands of craftsmen by helping advance the quality of their products and training them.