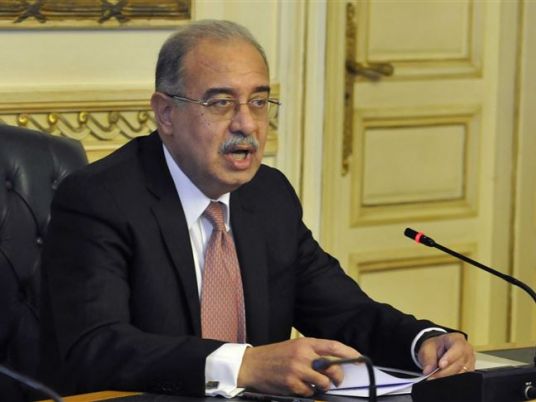 The prime minister's office issued a press release on Tuesday detailing the achievements of Sherif Ismail's cabinet after President Abdel Fattah al-Sisi told the heads of national newspapers in an interview to expect a cabinet reshuffle soon.
Ismail instructed concerned authorities to coordinate with the Health Ministry to provide pharmaceuticals to the local market and prevent any significant increases in drug prices, in line with Sisi's instructions to Ismail, the statement said.
The prime minister received a report from the Supply Ministry about the efforts of the internal trade and control and distribution sectors on crackdowns conducted against traders who were manipulating prices, the statement added.
The cabinet reshuffle is expected to include the ministers of education and health, as well as another important ministry, high-level sources told Al-Masry Al-Youm, leaving the latter ministry unnamed.
Extensive consultations are underway for the selection of candidates, the sources added, pointing out that candidates for the economic group ministries have already been chosen. The Administrative Control Authority has prepared reports on current ministers' performance, ranking some as "very weak", the sources added.
The reshuffle may include the ministries of Irrigation, Environment, and Culture, according to the same sources. The sources expect Ashraf al-Araby to be appointed as Minister of Planning, as well as the appointment of a deputy prime minister for economic affairs.
The sources denied that Ismail had been summoned by the president, saying the prime minister is carrying out his duties at the cabinet headquarters as usual.
Ismail visited the Education Ministry headquarters on Tuesday morning as part of a series of tours he began a few days ago with visits to the ministries of Transport, Planning, and Petroleum, the sources mentioned.
The sources expect the names of ministers included in the reshuffle to be announced in three days.
Edited translation from Al-Masry Al-Youm