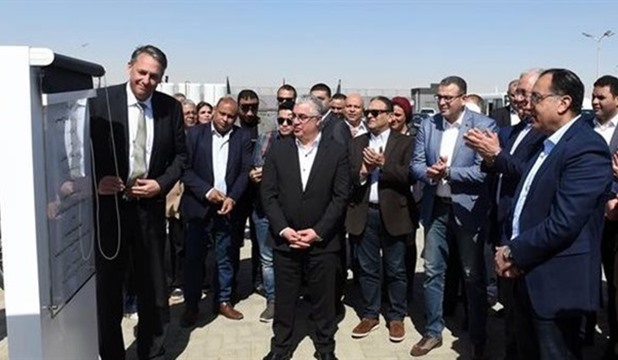 Prime Minister Mostafa Madbouli has stressed that his tour at the Suez Canal Economic Zone (SCZone) aims to inaugurate and stand on a number of industrial projects carried out by the private sector in that area.
Madbouli paid a visit on Thursday 16//2023 to Ain Sokhna Port and the SCZone to follow up the implementation progress of a number of projects carried out there, noting that the tour is part of the state's keenness to encourage and attract such projects to propel investments and support national economy.
The premier was accompanied by Agriculture Minister Sayed El Qosair, Industry Minister Ahmed Samir, Suez Governor Abdel Maged Saqr, head of the General Authority for Suez Canal Economic Zone (SCZONE) Waleed Gamal Eddin and a host of respective officials.
Madbouli witnessed the opening of the logistic center of Mercedes-Benz in Sokhna industrial zone.
Gamal Eddin underlined the importance of the logistic center, stressing that the project contributes to attracting investments of major international companies in different fields to help achieve the goals of the Sustainable Development Strategy (SDS): Egypt Vision 2030.