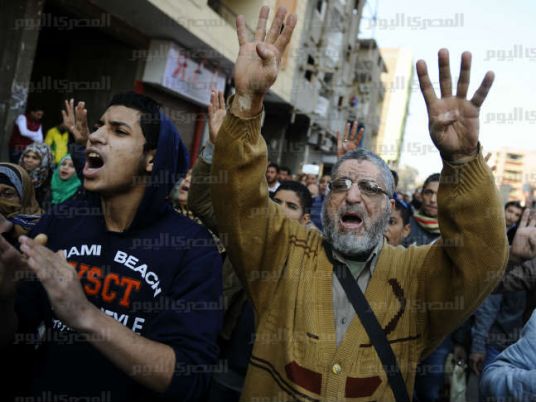 A total of 114 policemen were killed in police's dispersal of the Rabaa and Nahda sit-ins last August, Interior Ministry spokesperson Hany Abdel Latif said on Saturday.
"Policemen sacrificed their lives to protect Egypt in one of history's "greatest" battles against terrorism," Abdel Latif told state-run MENA agency.
These sit-ins were "crimes" committed in the centre of the capital, which urged for an immediate security response, he stated.
The police will stay on alert in commemoration of the events and will respond decisively to any threats or attempts to break the law, Abdel Latif added.
The Muslim Brotherhood have attacked more than 180 police installations, 22 churches, 55 courts and public facilities to instigate chaos, according to Abdel Latif.
Security forces dispersed two pro-Mursi sit-ins on August 14, 2013, leaving behind at least 648 killed, according to official figures.
The dispersal of the sit-ins was described by international watchdog Human Rights Watch as "the most serious incident of mass unlawful killings in modern Egyptian history."
This content is from : Aswat Masriya