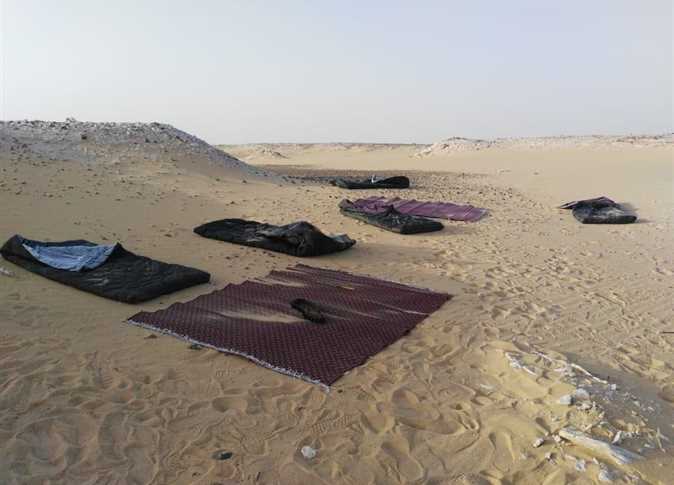 Egypt's Interior Ministry on Wednesday said that 11 terrorists were killed in a shootout with security forces in a mountainous area near the Dashlout-Farafra Road in the Western Desert in Upper Egypt's Assiut Governorate.
The ministry said in a statement that the combing operations in the remote areas revealed that a group of fleeing terrorist elements was hiding in one of the mountainous areas near the Dashlout-Farafra Road.
The statement said that the terrorist group was using a mountain canyon as cover to hide from security monitoring, adding that they were preparing to receive newly recruited elements to train them to use weapons and make explosive devices before carrying out attacks.
The ministry added that it coordinated with the Supreme State Security Prosecution to raid the area at dawn on Wednesday, and when the security forces started to siege the area, the terrorists opened fire at the forces, and the forces returned fire.
The subsequent combing of the area resulted in the discovery of 11 killed terrorist elements (being identified), four automatic guns, a cartridge gun, three pistols, five explosive belts, a number of bullets, and some organizational papers. Legal action has been taken, and the Supreme State Security Prosecution took over the case for further investigations.
The statement said that the operation came as a continuation of the efforts of the ministry to face terrorist organizations and pursue fugitive terrorists seeking to carry out hostile operations in the country aimed at destabilizing internal security and stability.
Edited translation from Al-Masry Al-Youm