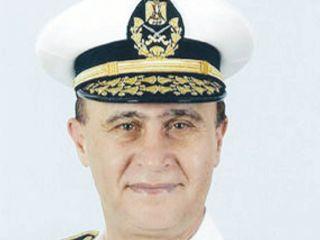 A security source in Ismailia said Mohab Mamish, head of the Suez Canal Authority and chief executive of the Suez Canal Corridor Development Project received on Monday evening Major General Ahmed Gamal Eddin, the president's adviser for security and counter-terrorism affairs, Major General Samih Bashady, Assistant Interior Minister for the canal cities, Major General Montasser Abu Zeid, head of Ismailia Security Directorate, and Major General Gomaa Tawfiq, Assistant director of public security in Ismailia, at the main office building of the Suez Canal Authority.
The source said that the meeting focused on security plans during the inauguration of the New Suez Canal project, including the security of entrances and exits of the governorate, and the deployment of forces within the area.
He added that a number of officers and security personnel from outside Suez governorate would be assigned to work in Ismailia governorate during the inauguration ceremony.
As many as 7,0000 policemen will secure the event, the source added.
"There is no force on Earth that can defeat the will of Egyptians or their army," said Minister of Youth Khaled Abdel Aziz, during an iftar attended by about 1,000 students from universities in Suez.
He described the new Suez Canal project as "a human miracle achieved by Egyptians who built the Pyramids, the High Dam and the heroes of the 6th of October war."
Edited translation from Al-Masry Al-Youm