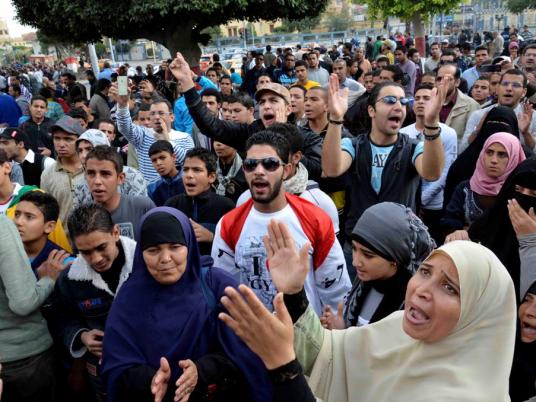 A police officer was injured after intervening in clashes between Muslim Brotherhood members and protesters in Ismailia.
He was hit with a stone, and three others were wounded in the clashes, which are ongoing.
Political and revolutionary forces in Ismailia had demonstrated on Wednesday outside the Muslim Brotherhood office in the city center to denounce the violence on Mohamed Mahmoud Street in Cairo.
They chanted slogans against the Brotherhood and President Mohamed Morsy, and demanded the disbandment of the Constituent Assembly after many members withdrew from it.
Edited translation from Al-Masry Al-Youm