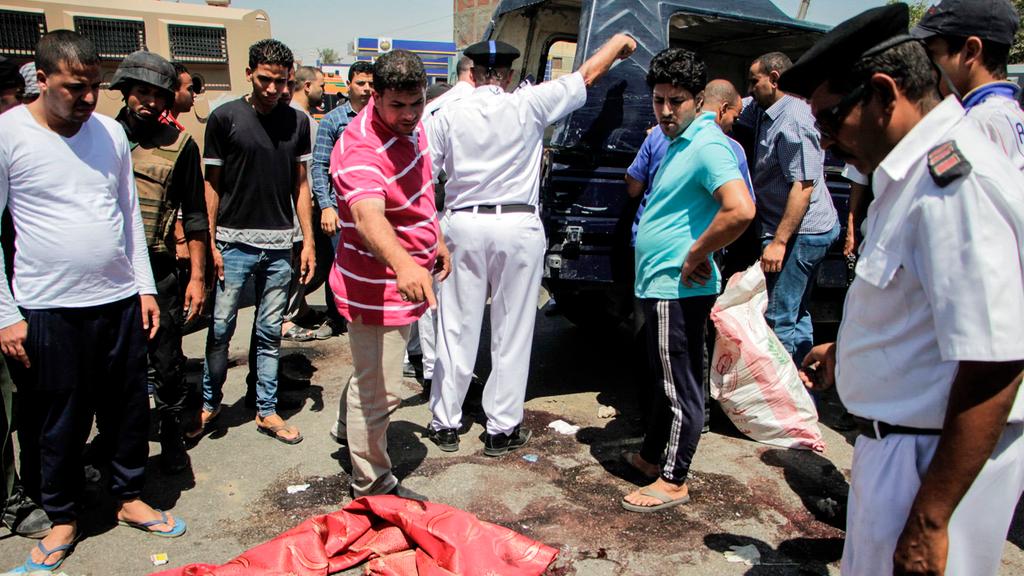 The interior ministry said Wednesday that its forces killed Ezz Eid Melegy, suspected for involvement in a terrorist attack on a checkpoint in the Badrashin area of Giza governorate in July.
Melegy was killed in clash with police forces in Bitash, in Alexandria governorate. The tracing of the suspected assailant involved in the attack revealed the whereabouts of the fifth and last suspect, who is thought to be the mastermind of the incident, in an apartment in Bitash area of Dekheila city, Alexandria Governorate.
The terrorist attack in Badrashin area of Giza in July killed two officers and three conscripts. Three militants on a motorcycle attacked the checkpoint.
According to the interior ministry statement, Melegy, also known as Ezz al-Aswad, resorted to a different means of concealment to avoid police monitoring.
The ministry added that after being given permission by the Supreme State Security Prosecutor, the suspect's hiding place was raided. The suspect fired shots as soon as he was aware of the approaching security forces, leading the police to retaliate, killing him. A shotgun and a large quantity of bullets was found in his hideout.