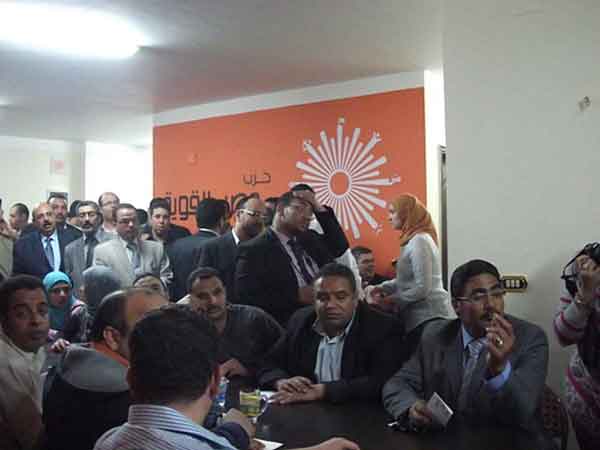 The Supreme State Security Prosecution raided the headquarters of Misr al-Qawya party [Strong Egypt] on Sunday, in addition to properties owned by the head of the party Abdel Moneam Abu al-Fottoh and deputy head of the party Mohammed al-Qasas over charges of suspicious sources of funding.
Security forces raided the headquarters in Qasr al-Nile street on Sunday, preventing the party's staff from entering the building.
Article 4 of the law stipulates that, "It is required for the establishment or continuation of any political party that the party's principles, objectives, programs or policies shall not contradict, when exercising its activities, the basic principles of the constitution, requirement of the national security and preservation on the national unity, social peace and/or order".
According to the Egyptian law covering political parties, the head of the political affairs committee is entitled to investigate a political party if it works in violation of its goals and principles. Political parties may be dissolved upon a decision from the higher administrative court in case of violations.
Egyptian security forces arrested former-Islamist presidential candidate and current head of Misr al-Qawya Party, Abu al-Fotouh, on February 14 for alleged ties with Egypt's outlawed Muslim Brotherhood.