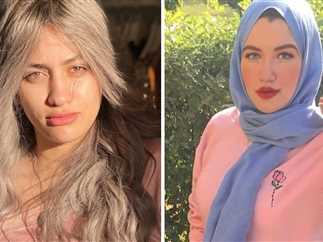 TikTok star Haneen Hossam was released on Tuesday from the Sahel Police Station after paying LE5,000 in bail.

Earlier in January, a judge had renewed the detention of TikTok stars Hossam and Mawada Eladham for another 15 days pending investigations.
Judicial sources said that Hossam was being investigated over charges of human trafficking, with investigations claiming that Hossam was dealing with women involved in acts contrary to societal values for material benefit.
Hossam had exploited their need for money and involved them in an organized human trafficking criminal group, according to the sources.
The Cairo Economic Appellant Court had acquitted Hossam, Eladham, and three others over charges of violating public morality earlier this year.
University student Hossam, with 1.2 million followers on TikTok, was arrested shortly after uploading a video advertising the short video platform "Likee" and reportedly encouraging women to talk to strangers, CNN wrote, with Hossam denying the charges.
Eladhm was famous for her musical videos, garnering 3.1 million TikTok followers and 1.6 million on Instagram.
Both were previously sentenced to two years in prison back in July 2020 with a fine of LE300,000 each.