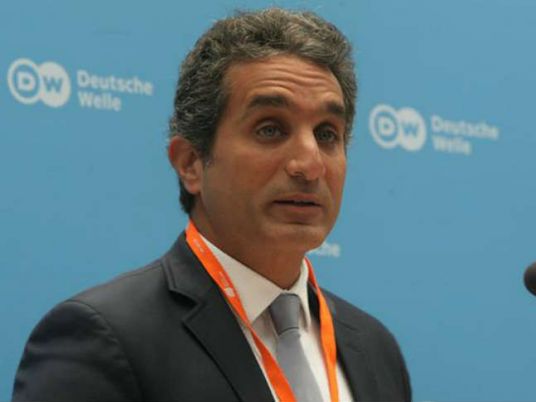 A conference featuring Egypt's most famous satirist and the editor of a Danish paper which published cartoons of the Prophet Mohammed has been moved because of a "heightened risk", Swiss police said on Friday.
Organisers of the annual Swiss Media Forum said on Twitter they were moving the venue from a congress hall in central Lucerne to a boat on Lake Lucerne.
Police in the city, a tourist destination 50 km (30 miles) southwest of Zurich, said they had established there was a "heightened risk" linked to the event, without elaborating.
Among the invited speakers are Jorn Mikkelsen, editor of Danish newspaper Jyllands-Posten, which published cartoons of the Prophet Mohammad 10 years ago.
The images led to protests around the world in which several people were killed, and to death threats against the publishers and cartoonists.
Bassem Youssef, an Egyptian television satirist who has been variously accused of insulting Islam, former Islamist president Mohamed Mursi and the country's armed forces, is also a featured speaker.
Youssef was forced off the air last year. He is now living in the United States.