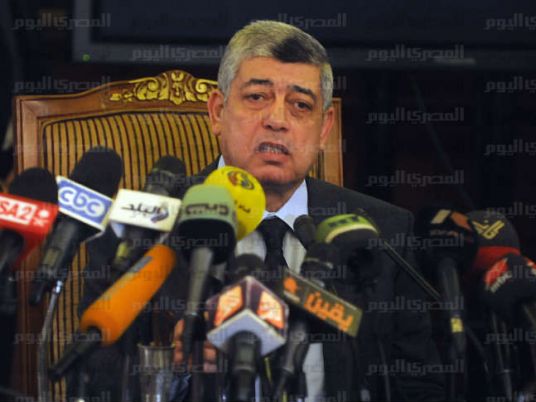 Police officer Mohamed Safwat Zeidan, the second defendant in the prison escape case of two of the most dangerous criminal inmates in Ismalia on death row, confessed on Thursday of gross negligence.
According to Zeidan, the first defendant, police officer Amin Ahmed Fatehy offered Zeidan a LE400,000 bribe in return for helping Khaled Reyad escape from prison.
Zeidan said he saw Fatehy more than once with the two inmates who escaped while agreeing on the escape plan.
The prosecutors viewed the prison's surveillance cameras, which allegedly showed the two inmates on camera while changing their prison clothes into civilian attire. They reportedly left the cell with Fatehy.
The prosecutor general said he is following up on the investigations in the case, which he described as the "biggest corruption case in Egypt's prisons department."
He added in a statement Wednesday that he ordered the detention of the sheriff of Mostaqbal prison where the incident happened, the deputy sheriff and eight other security officials, for 15 days pending investigations.
A security source told Al-Masry Al-Youm the two inmates were jailed for armed robbery, murder, the attempted storming of Abu Sowair police station in Ismailia and killing police officers.
Edited translation from Al-Masry Al-Youm