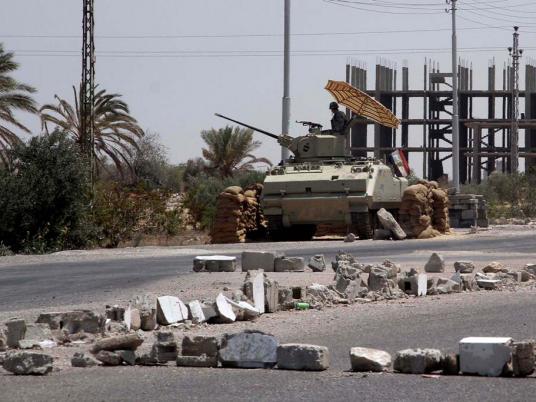 A policeman and a gunman were both killed Monday in gunfight between two armed men and security forces in the town of Arish, North Sinai, security sources said.
The sources said two gunmen were riding a motorcycle and carrying automatic weapons. They passed by a vehicle belonging to the mail service that carried money.
Security forces in charge of securing the vehicle asked the gunmen to stop after suspecting they were trying to rob the vehicle.
An exchange of gunfire took place between the two sides, killing a police officer and an armed man.
The security sources denied that the armed men intended to rob a bank, as initial reports suggested, stressing that although the incident occurred near a branch of a government bank, the bank itself was not the target.
Edited translation from MENA