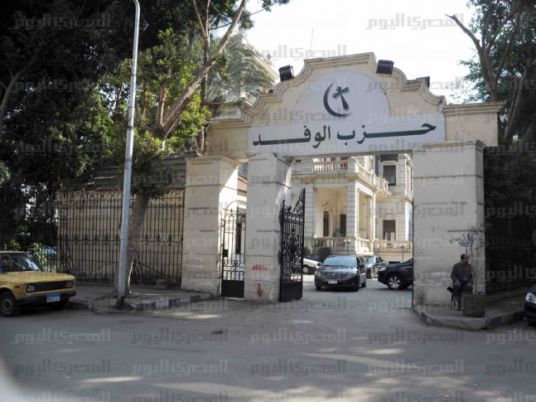 A number of political parties decided not to stage protests and commemorate the fourth anniversary of the 25 January revolution through organizing events inside its headquarters, as they said they did not want to give the Muslim Brotherhood political cover for its demonstrations.
Deputy head of the Wafd Party Ahmed Ezz al-Arab said they will organize a symbolic event to mark the fourth anniversary of the 25 January revolution inside the party headquarters to mourn over the death of the Saudi King and not back the protests of 'terrorist organizations' which aim to obstruct the implementation of road map by igniting chaos on streets.
The Wafd Party will also organize conferences and seminars and not demonstrations or field events, he added.
Tagammu Party will organize conferences and seminars within the headquarters of the party in the governorates to assess the 25 January revolution and discuss the consequences of errors committed as benefits of the revolution, said Tagammu Party spokesman Nabil Zaky. It will also uncover the reality of prominent figures who changed their situation over the course of the revolution and after, he added.
Tagammu Party rejects calls for protests on that day so as not to give the Muslim Brotherhood a chance to reignite chaos and violence, Zaky said.
The Egyptian Democratic Party will hold a press conference at the party headquarters Sunday, as part of the commemoration of 25 January and will not participate in any rallies or demonstrations outside its headquarters, said the Egyptian Democratic Party leader Farid Zahran.
Spokesman for the Free Egyptians Party, Shehab Wagih, said that the commemoration of 25 January should not be through demonstrations on the streets, out of commitment to mourning over the king of Saudi Arabia. He added commemorating the revolution had to be through the realization of the demands of the people and the implementation of the three principles of the revolution: Bread, freedom, and social justice. The party prepares policies to achieve the revolution goals through the upcoming parliament, he said.