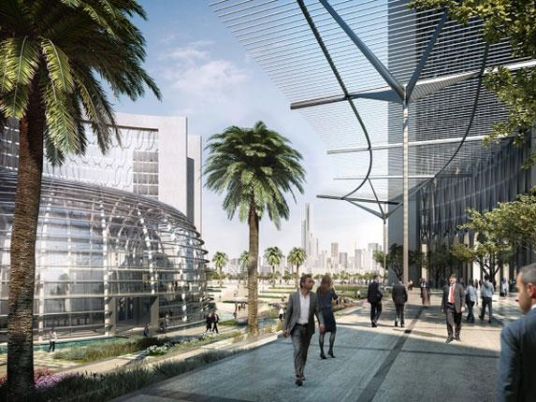 The Reform and Development Party has slammed the government for "precipitousness" in embarking on the New Administrative Capital project, one of the mega-projects the government announced during the economic summit in mid-March.
The Egyptian authorities, among other projects agreed upon investors during the Sharm el-Sheikh summit, plan to erect a US$45 billion, UAE-funded administrative capital between Cairo and the Suez Canal.
The undertaking was celebrated by the government's backers as a breakthrough investment, but it was attacked by its opponents as unrealistic.
On Tuesday, Egypt's Housing Minister Mostafa Madbouly said that negotiations were witnessing "several complications" after the Capital City Partners refused to grant the government a share in the project and requested funding from Egyptian banks.
On Wednesday, the Reform and Development Party said it felt "sad" about the result of negotiations with the UAE patrons over the project.
Mohamed Essmat al-Sadat, the party's chief, said the government was supposed to offer land plots for the project in return for 24 percent of ownership in the new capital, with the Emirati company covering the rest of the investment with Gulf partners and other financial institutions.
"Regrettably, it came to be clear that funding will mostly come from Egyptian banks", Sadat stated, adding that the project will also rely on forward buying and the offering of the Emirati partner's stocks on the Egyptian stock market.
Sadat, who commended the government's rejection of that scheme, said the "regrettable" developments in negotiations were originally a result of "precipitousness" in announcing it during the economic conference before an integrated financing plan was laid down.
Edited translation from Al-Masry Al-Youm